After six seasons of slushies to the face, overcoming underdog status and expressing emotion through song, Glee came to a fitting end.
More: Scream Queens: 9 Things to know about Ryan Murphy's new series
And although the passing of Cory Monteith in 2013 meant the show couldn't quite go out the way Ryan Murphy had originally intended, we think that, ultimately, Glee's finale was a fitting coda to a show that may have lost its way somewhere along the line but never lost its heart. Here are the reasons why we think it was as perfect as it could have been.
The tribute to Finn
There was never a question of whether or not Glee would pay tribute to its quarterback in its final installment, but there was a lot of speculation about what that tribute would look like. What we got was the most fitting and poignant commemoration we could have gotten. How difficult it must have been to include Finn Hudson without actually having Cory Monteith there to play him! But we love that we got to see him anyway, belting out "Don't Stop Believin'" with New Directions' original members in that scene from the pilot where anyone with any emotional capacity whatsoever realized they should give this show a chance.
And then there was the rededication of the Finn Hudson Auditorium. The collective tears cried during this final moment are enough to see California overcome the drought. This beautiful dedication, backlit with the cast singing One Republic's "I Lived," ensured Glee went out exactly the same way it began: giving us chills.
More: Lea Michele honors Cory Monteith as she says goodbye to Glee forever (PHOTOS)
Rachel wins a Tony
Damn straight she did. And we couldn't be happier to find out that the ultimate dream Rachel had for herself all the way back in Season 1 was finally realized. The best part about it was that it wasn't just alluded to — we actually got to see it. Her speech in which she dedicated her win to Will was just beautiful, and even more beautiful was watching all of her friends cheer her on with complete unabashed joy. You did good, Rachel Berry; you did good.
Klaine forever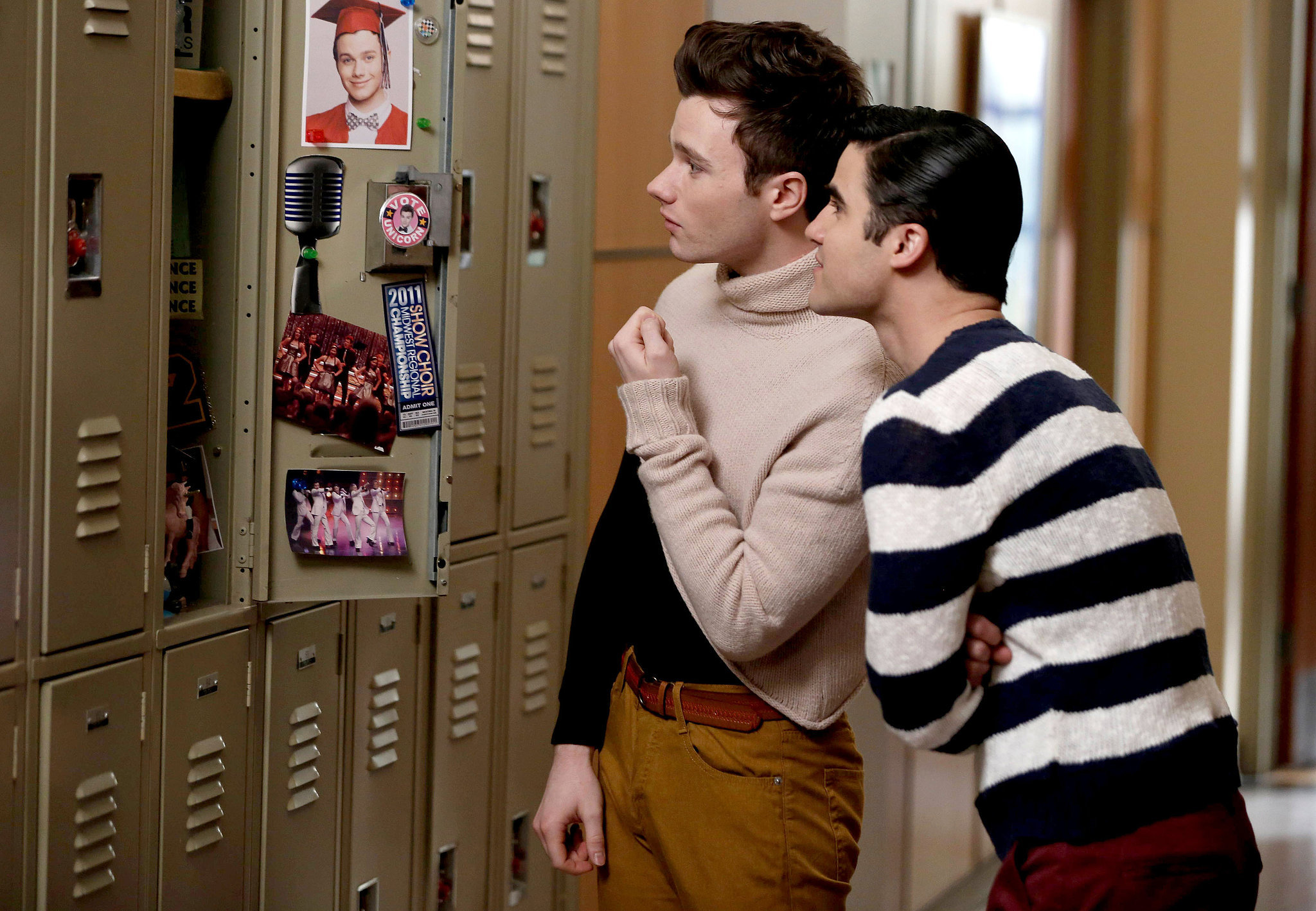 We couldn't have Finchel, but we got Klaine. And Rachel carrying Klaine's baby. And I'll be damned if that baby doesn't come out singing a show tune.
More: Our top Finn Hudson moments
The glee club lives on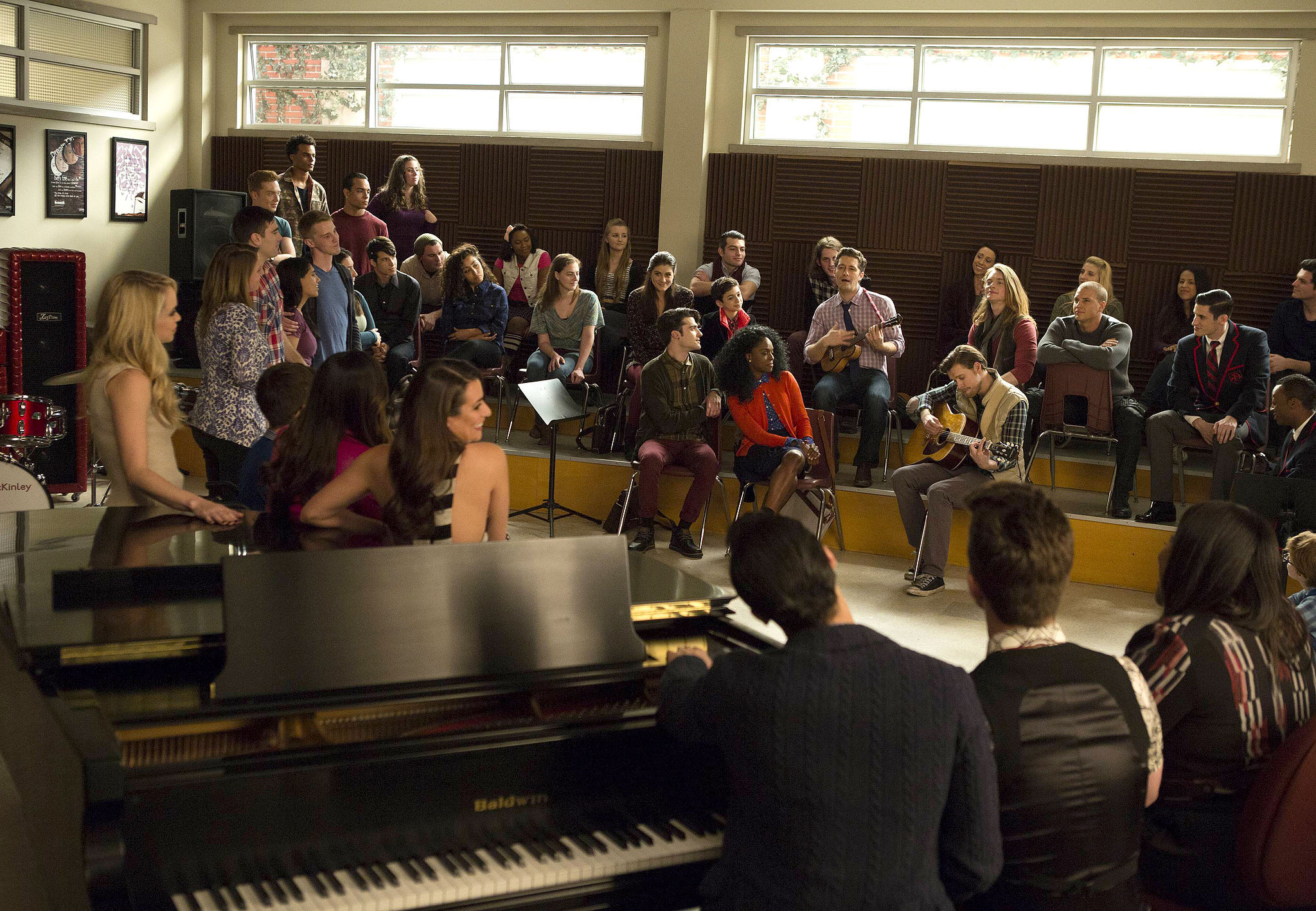 All anybody really wants when one of their favorite shows ends is to know that things will go on just the way they were. Glee did just that with the reveal that New Directions will live on, but they also gave us some changes that we are totally cool with. Sam is now at the helm of New Directions, and we are more than OK with Will losing his gig as the group's leader because he's now the principal of McKinley — which is now a performing arts school. Gosh, that guy came a long way from being a really mediocre Spanish teacher with a penchant for vests and only high schoolers for friends, or so it seemed.
Overall, the Glee series finale was a beautiful and touching end to a show that started out as a juggernaut and changed the landscape of what a TV show could be. While at its end, it wasn't the phenomenon it was in the beginning, Glee was a show about possibilities and following your dreams, and its finale couldn't have stayed more true to that vision.
What did you think of Glee's series finale? Are you happy with how it went out? Let us know down in the comments!
All images courtesy of Fox.