Emotions ran high on the season finale of Sister Wives after Meri announced she was divorcing Kody for Robyn's sake. We're wondering if this means Kody and Robyn will run off together.
Though everyone in the family agreed over and over again that the divorce was purely for legal reasons, there were a whole lot of tears when Meri announced her plans. First, she sat Kody and Robyn down to tell them she had met with a lawyer. Robyn's reaction was one of shock, but also extreme gratefulness. Kody immediately went into defensive mode, asking if this would change anything between him and either wife.
More: Sister Wives review: Meri's divorce hardships revealed
It was a valid question and one we can't help but to ask ourselves, too. It's very sweet of Meri to give up her place as the legal wife so that Robyn's children can be legally adopted by Kody. Fans have long been speculating that Robyn, the youngest and most recent wife, was Kody's favorite. The divorce idea may not have been theirs, but it would give them the freedom to do the unthinkable: Run away.
If Robyn really is Kody's favorite, having her as his only legal and true spouse in the eyes of the law would let them do whatever they wanted. If the relationships with the other wives were to fall apart, Kody and Robyn could live as a monogamous husband and wife and have all the legal rights that go along with that.
More: Sister Wives' Kody Brown reveals he wanted to quit the show (VIDEO)
There's also the popular theory of why Meri might have been using the legality issue as just an excuse. Her one daughter is older now and without any small children, Meri is off basically living alone. Perhaps Meri is looking at getting out of the family and divorcing Kody would be one way to get that ball in motion.
If Kody and Robyn do decide to run off together, here are a few things they might decide to do:
Go to Disneyland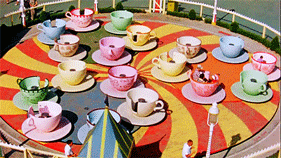 Image: giphy.com
We could just hear it now.
Us: "Hey, Kody and Robyn, you just got legally married! What are you going to do next?"
Kody and Robyn: "We're going to Disneyland!"
Hang out on a nude beach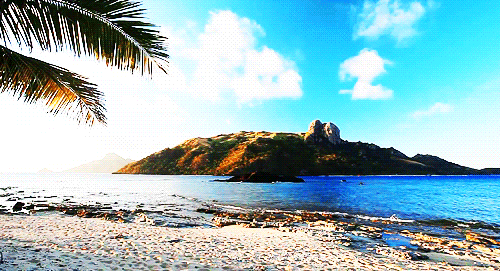 Image: giphy.com
Drop the polygamy lifestyle and celebrate it by hanging out naked on a beach with your new (legal) spouse. What could be better?
Get a massage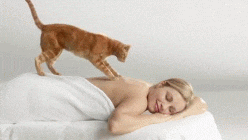 Image: giphy.com
Nothing will get them in the mood for their new life of wedded (and alone) bliss like having a nice, relaxing massage together.
Go skydiving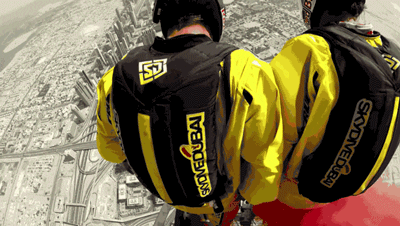 Image: giphy.com
Maybe Kody and Robyn will want to do something really crazy after the divorce. Nothing says "crazy" like jumping out of a plane.
Get a hot tub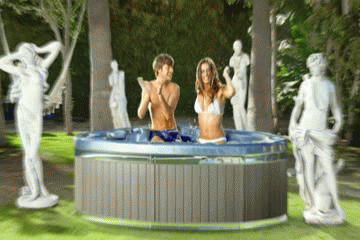 Image: giphy.com
We're betting Kody and Robyn will want to get in as much romance as possible once they are all on their own.
What do you think of Meri's decision to divorce Kody on Sister Wives? How do you think it will affect their family dynamic?