Television is where it's at when it comes to strong, complicated, flawlessly flawless (it's a thing) female characters. There is no shortage of women on the silver screen we admire, identify with and would like to emulate.
But when it comes to female characters who we would want to be all of the time and not just some of the time, Suits' Donna Paulsen (played by Sarah Rafferty) has the market cornered. That woman is a whole bunch of things we love and admire all rolled up into one wonderfully sarcastic and charismatic package.
Donna is a downright superhero, and there is no shortage of moments in any given episode that help to solidify our unabashed love and admiration for her. And if you need proof, look no further than these 22 moments that make us want to drop everything and dedicate the rest of our lives to being as awesome as Donna.
When she tooted her own horn, and we couldn't be mad at it because it was true
Image: Imgur
The only thing that rivals Donna's brain in terms of things that were manufactured to perfection on Suits is the suits themselves. And even then, we gotta hand this round to Donna.
That time she took counting and made it performance art
Image: Imgur
We're totally not practicing doing it the exact same way she does. And we're obviously totally lying about that.
More: 10 Things you don't know about Patrick J. Adams
When she revealed what she looks for in a friend
Image: Tumblr
Normal and boring is not for Donna, and that's what makes her the legitimate unicorn that she is. We are bona-fide weirdos, Donna, in case you were keen to add us to your friendship circle.
When she did something pretty much everyone struggles to do
Image: Tumblr
And why should she when she is absolutely perfect?
That time she said something we're dying to say to at least one person on the daily
Image: Zap2It
People are dumbasses. The difference between us and Donna? Donna can tell them so.
That time she was right, which is practically all the time
Image: Tumblr
God, we're desperate to have Donna's strike rate when it comes to hardly ever being wrong. Even on the rare occasion she is wrong, she makes it look so good that, really, she's right.
When her instincts were on a level we can only dream about
Image: Zap2It
We wish we could bounce the way she does when talking about margaritas and make it look this cool and effortless, and not like we are having some sort of seizure.
When she knew her value and wasn't afraid to say it
Image: Tumblr
In a world where talking down about yourself makes you cooler, Donna makes talking yourself up the coolest freaking thing we've ever seen.
That time she didn't appreciate constraints being put on her beauty
Image: Zap2It
Constraint isn't a thing Donna knows, and we want to know how to not know about constraint in the same way Donna knows not to know about it.
More: Pretty Little Liars star Troian Bellisario engaged to Patrick J. Adams
When she made a lasting impression
Image: Tumblr
Which is all the time. Obvs.
When she brushed her hair away and made us realize we are inadequate
Image: Tumblr
Donna Paulsen: Not just winning at life, but the actual winner of life. And all she had to do was brush her hair away to acquire that victory.
When she did this at work, and nobody took issue with it
Image: Giphy
You know why no one had a problem with it? Because she's Donna freaking Paulsen.
That time she accurately conveyed the score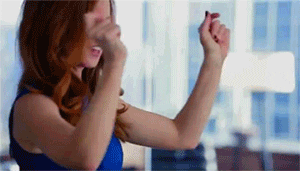 Image: Giphy
You know the jig is up when Donna starts doing a jig.
More: 6 Reasons we love strong women on TV
When she walked and made us realize we need to reevaluate our own walks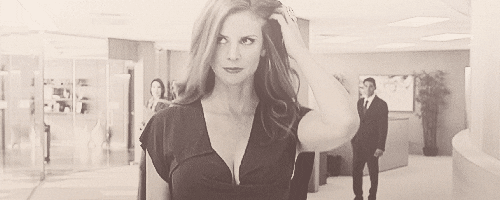 Image: Giphy
The only thing on today's to-do list? Acquire a new walk. And by "new," we mean just do everything Donna is doing and don't attempt to vary it.
When she had no qualms about being honest
Image: Tumblr
The rest of us mere mortals have to listen in on private conversations secretly. Donna has no time for such covert operations.
That time her dress was lucky enough to be worn by her
Image: Giphy
All the items in Donna's closet are fighting and begging her to wear them, and that isn't something we joke about happening. We know it happens.
That time her loyalty knew no bounds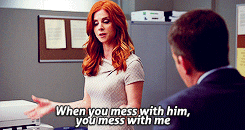 Image: Giphy
And, let's be real, it wasn't just this one time. Donna Paulsen is loyalty personified.
When she knew that copying shit was beneath her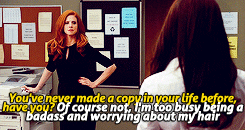 Image: Giphy
Donna shall not copy when there is badassery to be committed.
That time she said "no"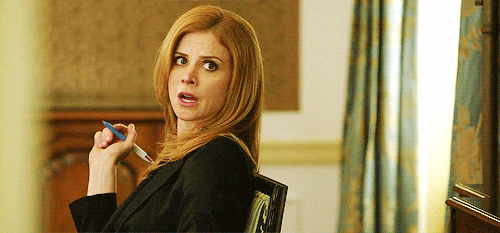 Image: Giphy
And all we can say is yes.
When she folded her arms and made us realize we are not worthy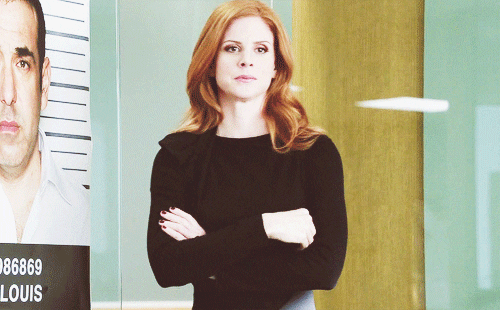 Image: Giphy
The first thing they teach you at the Donna Paulsen School of Intangible Qualities is how to cross your arms and make people know you mean business.
That time she had the balls to say this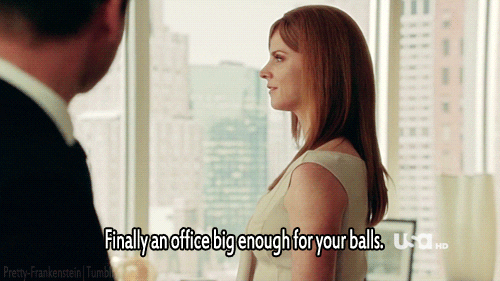 Image: Giphy
Nobody's balls are bigger than Donna's. Not even Harvey's.
Just this
Image: Data1
Because, really, what else is there for us to say about this? Can't argue with the woman.