Everyone talks about how female characters are so one-dimensional, but they're not the only ones. Just like manic pixie dream girls, there are some pretty stereotypical male characters, too. Actually, there are a whole bunch.
The male best friend who gets the girl in the end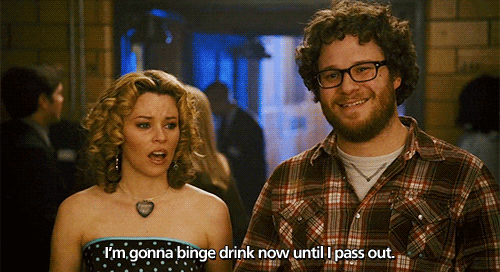 Image: Giphy.com
Zack and Miri Make a Porno and Just Friends are just two of many examples where a friend-zoned dude eventually finds himself in bed with his BFF. Is it right, though? How often does that happen?
More: Check out author Nick Hornby's thoughts on gender roles in fiction
The male friend who confesses his love, but doesn't get the girl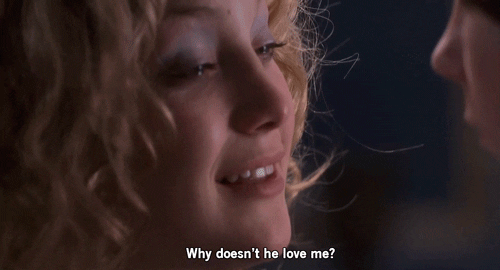 Image: Giphy.com
One of the best examples of this is Almost Famous. From the moment William sees Penny Lane, he's intrigued and soon after, he's in love. In the end, she isn't into him. He'll never be the rock star the pretty young groupie longs for. Still, they remain friends and she even steers her one great love to William's door to help William land his article in Rolling Stone.
The gay male best friend who is always super-flamboyant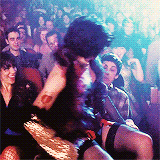 Image: Giphy.com
WTF was Mean Girls thinking with their fabulous gay BFF? And then there's the Rocky Horror-loving Patrick in The Perks of Being a Wallflower. (Though not technically a rom-com, it's still worth mentioning.)
The cheating boyfriend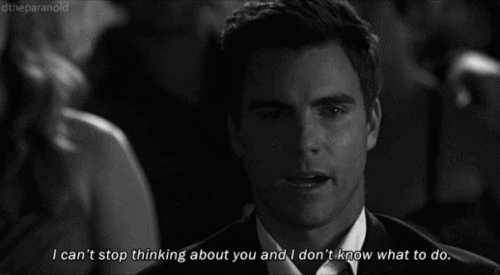 Image: Giphy.com
Of all the times movies relied on this trope, we have to admit that the best version was in Something Borrowed. In that instance, instead of the boyfriend being a jerk, he's just the victim in a terrible relationship who makes a mistake. Still, we think there's a lot more cheating in movies than in real life.
The ultimate bachelor
Image: Giphy.com
Remember Matthew McConaughey's character in How to Lose a Guy in 10 Days? The unattainable bachelor is quickly reeled in by the undeniable beauty, but has a hard time committing when the girl goes full-on "typical clingy girl." Jay Gatsby might have been the ultimate bachelor
The guy best friend who gives the worst advice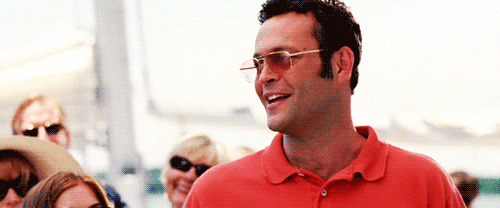 Image: Giphy.com
Pretty much any role played by Vince Vaughn.
More: Dove's #RealStrength ads challenge male stereotypes
The jock who is always super-dumb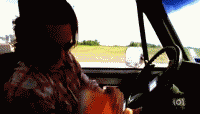 Image: Giphy.com
From The Blind Side to American Pie and even our favorite TV show Friday Night Lights, the dumb jock stereotype always comes into play. Everyone knows, though, that Riggins wasn't dumb, just lazy.
The guy whose father makes all his decisions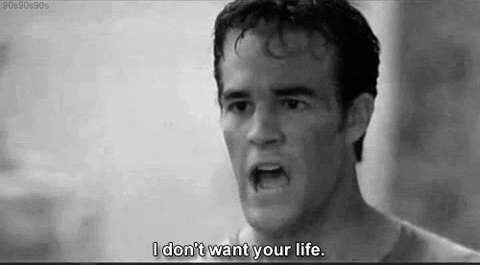 Image: Giphy.com
Think Mox from Varsity Blues. He doesn't really care for football and feels incredibly under pressure once he finds himself off the bench and on the field. Sure, football is what his father wants for him, but what does Mox want?
The bad boy (who usually turns good with the love of a sweet girl)
Image: Giphy.com
So, technically, the premise behind 10 Things I Hate About You was to make a modern-day Taming of the Shrew. At the end of the day, though, this was also a movie about how bad boys are changed by the lovin' of a good woman. In this instance, we learned most of his bad ways were just rumors. But Kat still changes Patrick for the good, if only by convincing him to give up cigarettes.
The wild and crazy dumbass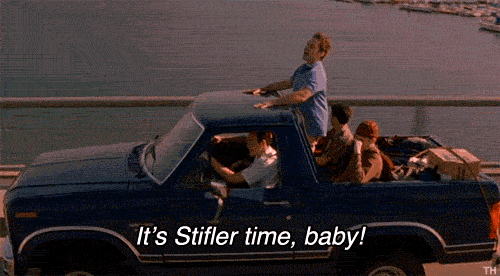 Image: Giphy.com
Seann William Scott perfected this role as Stifler in American Pie. No one does it better.
The well-meaning idiot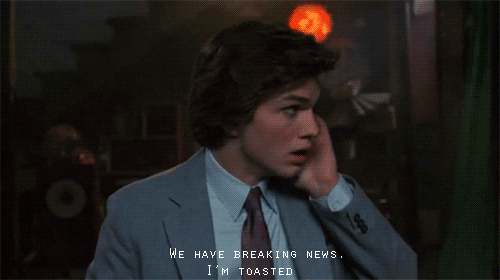 Image: Giphy.com
Ashton Kutcher nailed it in That '70s Show. But, again with American Pie, Jim also did an excellent job of holding up the trope.
The neglected husband/boyfriend
Image: LiveForFilms.com
Have you seen Sex Tape yet? It's basically Marshall Erikson (Jason Segel) feeling unloved and unwanted by his wife, Cameron Diaz. He sulks a little and tries really hard. Eventually she gives in and plans a special night. Pretty much any movie or show that features a working woman also features a neglected husband. Ugh.
The alpha male who ignores/mistreats his partner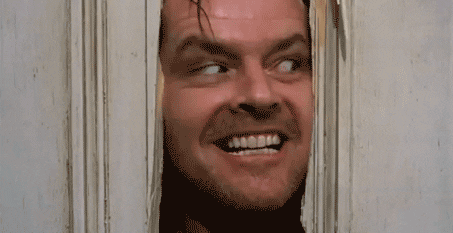 Image: Giphy.com
The flip side of the neglected husband is the alpha male: the breadwinner husband who is too caught up in providing for his family to give them any love.
Ugh. Poor guys really get a bad rep in romantic comedies. Sorry, brosephs! We're sure plenty of you are more multidimensional and suck way less than the boys in movies.
More: Our newsletter delivers this stuff to your inbox