Fans of The Bachelor and The Bachelorette know how ridiculous the reality franchise is.
We know that The Bachelorette, Bachelor Pad and Bachelor in Paradise aren't even distant cousins of Downton Abbey. We know that Women Tell All, Men Tell All and After the Final Rose are simply placeholders in the season to string us along just a little bit further.
But guess what? We don't care!
We eagerly await the onset of a new season and have come to accept Mondays because we know at the end of that particularly long day, there's a reward. A sappy, soapy, oftentimes slurpy mess of humanity that we can't seem to pry our eyes from. Here's why:
1. Other people's deep conversations are funny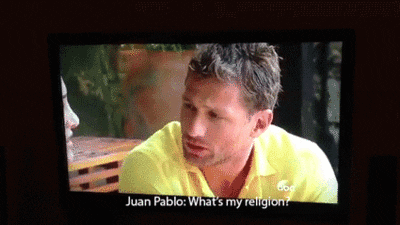 Image: Giphy
If he had proclaimed to worship goats, it would've been just as entertaining.
2. Sometimes you just have to cry it out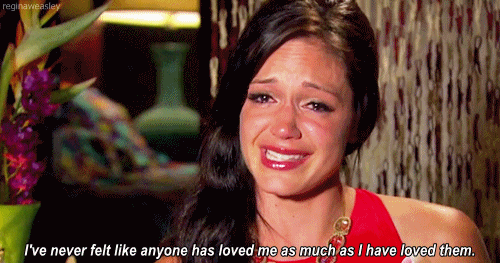 Image: Giphy
Would you look at that — a pretty crier. Fear not, we have it on good authority that this lovely lady has indeed found her Prince Charming.
3. Pretty girls with potty mouths never get old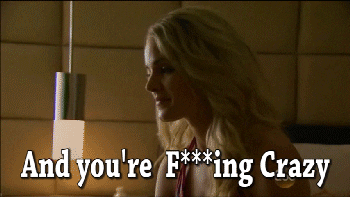 Image: Giphy
You can be as classy as can be, but when living in the mansion with your boyfriend's other girlfriends, it's gonna happen.
4. Everyone gets a final escort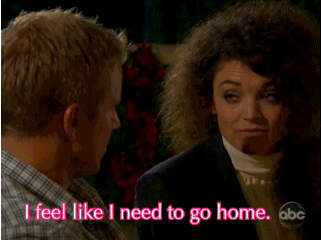 Image: Giphy
Does anyone else see relief in his eyes? Still, she gets a strong arm to lean on as she wraps up her 15 minutes of fame camera time.
More: The Bachelor Week 4: Did Jillian seriously just ask Soules that?
5. Just two little words can be a deal breaker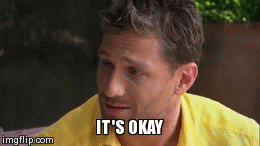 Image: Giphy
Trust us, it wasn't.
6. Sometimes the guy just doesn't matter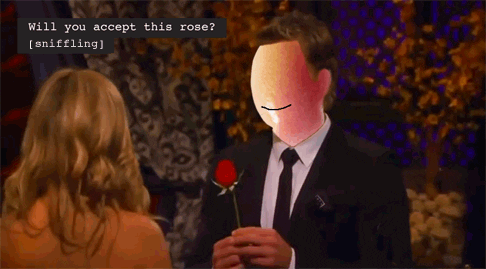 A pardon from your exit interview can lead to some hefty frequent flier miles.
7. Yelling at the TV doesn't help one bit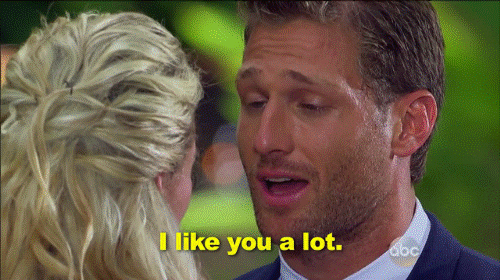 She got engaged to him anyway!
8. Other people's angst is funny
Image: Giphy
I, for one, am waiting for Chris Harrison to write his own tell-all.
More: The Bachelor Week 5: Who needs Ashley S. when you've got Kelsey?
9. Sometimes a frog is just a frog
Image: Huffington Post
You really, truly do not have to kiss a lot of them.
10. It's amazeballs when the girl takes charge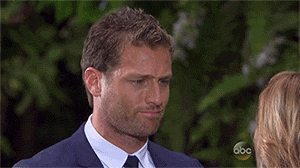 Image: Giphy
Every once in a while, we get treated to an empowering "hold your horses" moment.
11. Falling in love in a romantic capital of the world looks fun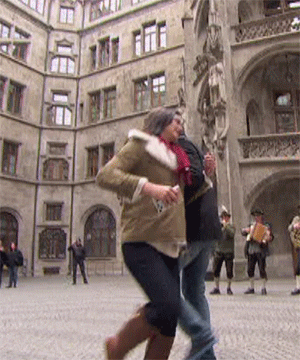 Image: Giphy
It's when you attempt to do this at the Laundromat when things fall apart.
12. You never know when you're going to witness a cry for help
Image: Zap2It
If you have to wonder, there's your answer.
More: Was The Bachelor's Ashley S. faking her craziness?
13. There are only few ways left to make a hot tub entertaining
Image: E! Online
Now if only Jimmy Kimmel got in there, we'd be onto something.
Tell us: Did we miss anything? Let us know in the comments!