NBC recently roped Chris Pratt and Aubrey Plaza into sitting down and talking about their beloved Parks and Recreation characters, Andy and April. Somewhere along the way it went from teary remembrances to goofy ideas for a spin-off.
More: Tom Haverford GIFs for all of life's big (and small) moments
Like most things involving April and Andy, it's a little half-baked, which makes it entirely awesome. We listened to what Pratt and Plaza had to say and took a look back at their time together to figure out what exactly that spin-off might look like. Here's what we came up with.
1. We'll see a lot of pillow talk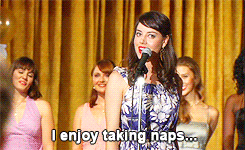 Image: Giphy.com
Andy and April could be motivated, but they also enjoy the finer things in life… like napping. Wouldn't it be awesome if the hypothetical spin-off started each episode with the couple curled up in bed, having ridiculous post-nap conversations?
2. …And a lot of fuming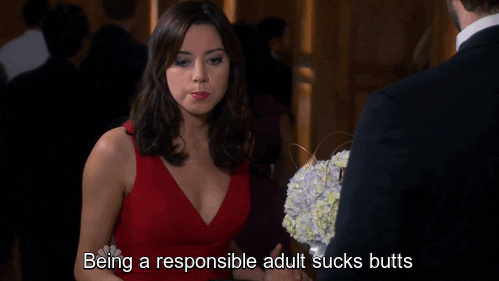 Image: Giphy.com
While our favorite couple mostly has their shit together, they hate themselves for it. We can only imagine that as they continue to grow up and grow into their responsibilities, a lot of amazing complaints will happen.
3. We'll be overwhelmed by cute grossness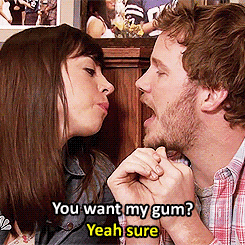 Image: Giphy.com
Ugh. Why? Too far.
4. A little gross cuteness is bound to happen, too, though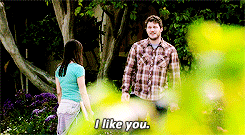 Image: Giphy.com
And that we don't mind at all.
5. There will be a lot of instigation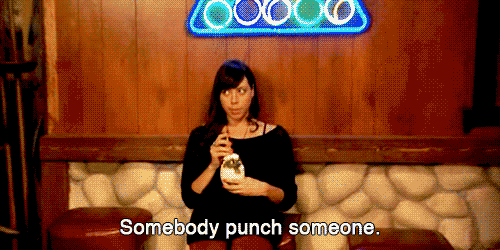 Image: Giphy.com
April loves to stir things up.
More: The farewell video that had us all in tears
6. Someone (April) will probably go to jail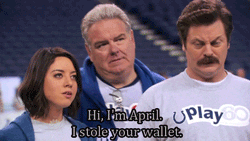 Image: Giphy.com
But, Andy will always forgive her. Always.
7. They'll both struggle with knowing what to be when they grow up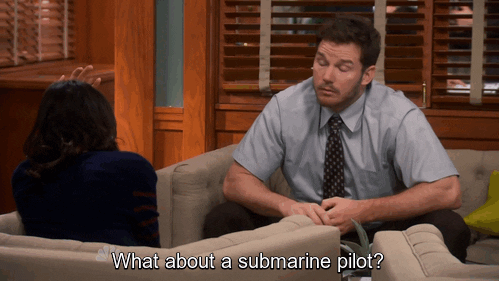 Image: Giphy.com
We liked this option.
8. …If they ever grow up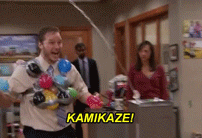 Image: Giphy.com
Have y'all tried this yet? We need to.
9. Ten seasons later, Andy's alter ego will still do parties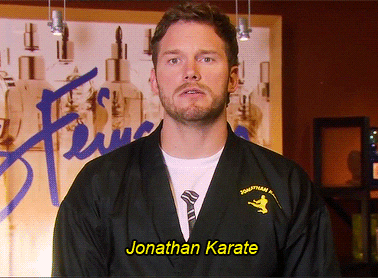 Image: Giphy.com
Best. Thing. Ever.
10. After all, they're having a dozen babies
Image: Giphy.com
And a set of adult twins from Romania.
11. Andy will no doubt keep us inspired
Image: Giphy.com
He's so dumb. But, so wise!
12. …And flummoxed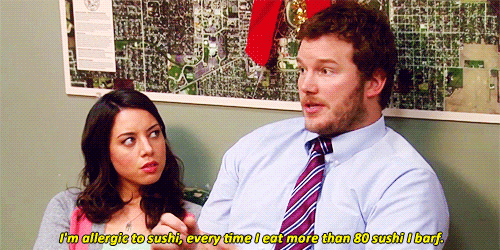 Image: Giphy.com
Is it weird that we sort of want to test that theory?
Want to see the video of Pratt and Plaza reminiscing about their characters' hookups, as well as sharing their hopes for this hypothetical spin-off? Check out the video.
More: Sign up for our newsletter and this stuff just magically appears in your inbox