Is there anything Frank Underwood won't do to get ahead? That seems to be the challenge Netflix accepts on each season of House of Cards. We're sure the upcoming season is no exception. But here are some of the most spine-tingling moments thus far.
1. This strut
Image: Giphy.com
When he walks like this, it's obvious he's on the way to kick some ass.
2. This foretelling quote
Image: Giphy.com
That doesn't seem like something karma will catch up with you for at all, Frank.
3. When he looks into your soul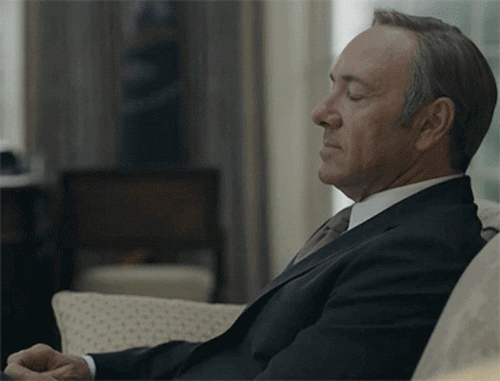 Image: Giphy.com
Stop it.
4. That time he reminded us that he sucks at friendship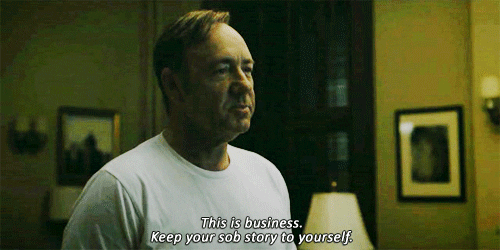 Image: Giphy.com

It was a really rough breakup, OK? God, Frank!
5. Or when he actually threatened physical harm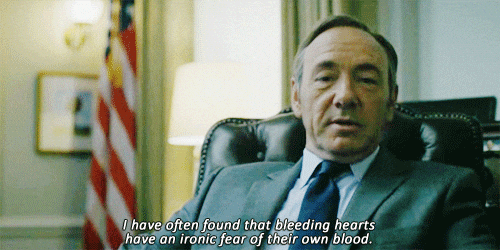 Image: Giphy.com
Frank Underwood: puppy kicker.
6. That time he let us in on a childish secret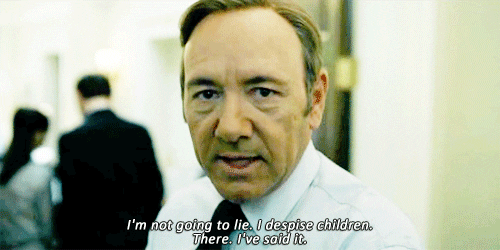 Image: Giphy.com
In other words: Get a babysitter when you visit the Underwoods.
7. This show of strength and stamina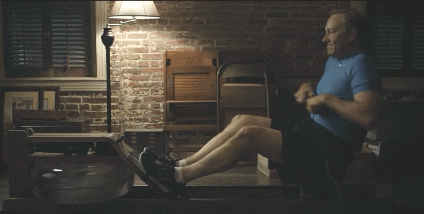 Image: Giphy.com
We're pretty sure we only see this so it serves as a reminder that we can't outrun him.
8. When we realized he brainwashed his wife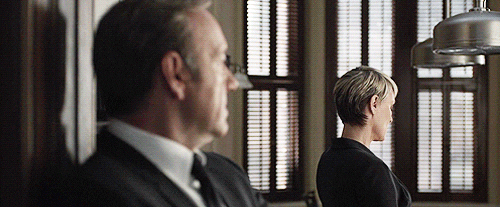 Image: Giphy.com
Not you, too!
9. And he took the initiative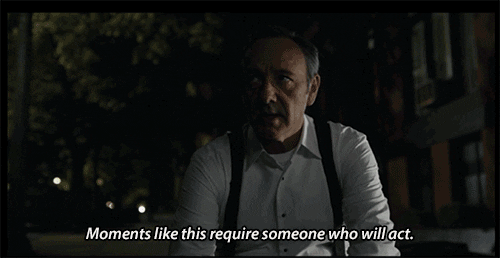 Image: Giphy.com
We're, uh, glad he's around?
10. Of course, we also recognize a difference in priorities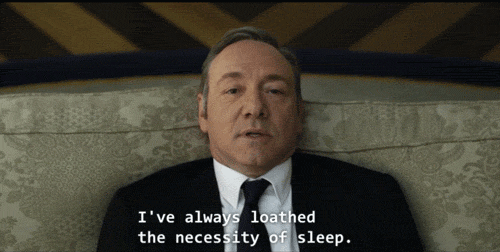 Image: Giphy.com
This is when we began wondering if Frank is even human.
11. And let's not forget when he proved to be a terrible business partner
Image: Giphy.com
What the — what just happened?!
12. This is why we can't have nice things!

Image: Giphy.com
Ugh. Frank. What are you about to do?
Which Frank Underwood moment in House of Cards really creeped you out? Tell us in the comments!
More on House of Cards
House of Cards Season 3 gets release date and preview (VIDEO)
House of Cards trailer: Are Frank and Claire on the rocks?
VIDEO: 3 New promos for House of Cards