There are a ton of reasons to love the Super Bowl, and the awesome commercials are pretty high up on the list. The plethora of ass-backwards ads geared toward men that reduce women to sexual stereotypes, however, don't exactly get us excited for the big game.
I mean, the fact that Super Bowl ads are mostly all directed toward men is sexist in itself. Do advertisers seriously think male consumers are the only ones watching the Super Bowl? It's kind of stupid if you think about it. Companies are spending millions of dollars in advertising money creating spots that are alienating a good portion of their audience. Money well spent.
More: 15 super-sexist things Disneyland's Gaston says
The public has caught onto the sexism that exists in Super Bowl ads and has fought back over the past couple of years by tweeting #NotBuyingIt and referencing some of the more offensive commercials. And companies also seem to have taken notice: The amount of insulting ads appear to be decreasing and there's even been some overcompensation in the form of a pretty sexy 2014 H&M David Beckham spot, along with a 2016 Hyundai commercial that featured a neighborhood teeming with multiple Ryan Reynolds.
But that doesn't mean the sexist ads don't still keep coming. Here's a look at some of the worst Super Bowl commercials we've witnessed over the years.
1. Cure Auto Insurance: "Avoid Distractions"

Just, no. Does this company really think their 2016 ad will entice anyone to buy their insurance? A man openly ogling a woman despite the fact his father is dying before his eyes is just wrong.
2. Buick: "She Odelled It"
https://youtube.com/watch?v=yKwiZkPHrtQ
Yup, women are capable of great feats of athleticism — as long as it means it'll snag them a man to marry.
3. Pepsi: Britney Spears' old-school Super Bowl commercial

2002 was a great year for those who still had a "not that innocent" crush on Britney Spears. Everybody got to ogle a bare-bellied Spears gyrating around cans of Pepsi for a good minute.
4. Miller Lite: "Catfight"
www.youtube.com/embed/82BNBwck8Zs
In this 2003 ad, two men weave a tale of two women aggressively fighting over beer in their underwear, as their scathing girlfriends look on. Watching two women fight is funny and sexy, right?
More: Your favorite pop star is headlining the Super Bowl Halftime Show (VIDEO)
5. Bud Light: "Yoga"

Because objectifying women during yoga class is now a spectator sport.
6. Teleflora: "Valentine's Day"
www.youtube.com/embed/utiBTPtCweI
The message of this ad is plainly spelled out by Adriana Lima: If a man presents a woman with flowers, then she is a sure thing. The company clearly thinks that females are simple, delicate creatures who will offer themselves up sexually when given gifts.
7. Victoria's Secret featuring Adriana Lima
www.youtube.com/embed/YV9GNppZD-Q
Lima is back again to convey another simple message: Hey, guys! As soon as the game is over, have your woman don lingerie and you'll get laid!
8. Kia featuring Adriana Lima and Mötley Crüe
www.youtube.com/embed/n7LalezyPI4
Because women don't have anything to dream about that's worthwhile besides rainbows, butterflies and our knight in shining armor, while men dream of general badassery and — surprise, surprise — a half-naked Adriana Lima.
9. Fiat: "Seduction"
https://youtube.com/watch?v=12DvjjCYNwM
Women come running when men leer at them in public according to this ad. This commercial reinforces exactly what nonprofit Hollaback tried to disprove in October: Women like to be catcalled.
10. GoDaddy: Bar Refaeli's "Big Kiss Perfect Match"
https://youtube.com/watch?v=qDAxKPML88Y
Why is she the "sexy one" and he's the "smart one"? It's possible to be a woman, be sexy and be smart all at the same time.
11. PETA: "Veggie Love"
www.youtube.com/embed/siWWlgDbAgs
Oh, PETA. Your heart is in the right place, but just no.
12. Carl's Jr.: Charlotte McKinney All-Natural "Too Hot for TV"
https://youtube.com/watch?v=4WTA_8waxTo
Carl's Jr. banks on the belief that sex sells — quite literally — as they use a barely clothed model to sell a juicy burger while strolling about a farmers market. Carl's Jr.'s ad featuring Charlotte McKinney was so racy, in fact, that it was banned before Super Bowl XLIX aired.
Before you go, check out our slideshow below.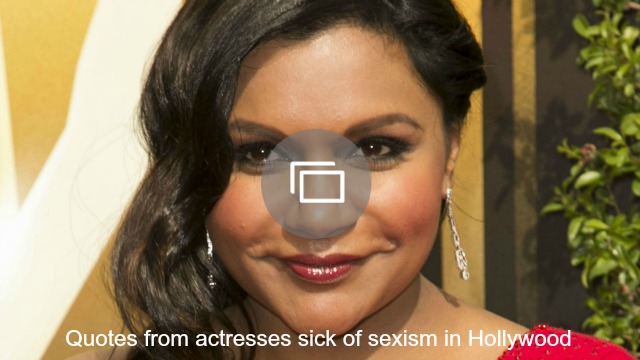 Originally published January 2015. Updated January 2017.