We finally have all the dirt on the most anticipated small screen movie of 2015.
Syfy has released the details on Sharknado 3 and it promises to be just as shark-a-licious and ridiculous as the previous two.
More: Help kick up your Sharknado 3 viewing party with themed cupcakes
Who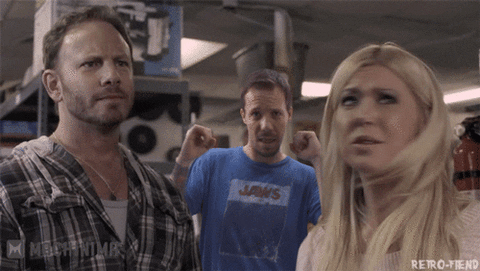 Image: retro-fiend.com
Tara Reid has signed on to once again lead the cast, which will include fellow returnee, Ian Ziering, as her costar. The two will reprise their roles as April Wexler and Fin Shepard.
Reid took to Twitter shortly following the announcement of her return to share her excitement with her fans.
Ok guys I have a great announcement get ready its official I just signed on to #Sharknado3 Woo hoo!!!!!

— Tara Reid (@TaraReid) January 15, 2015
I'm so happy you guys are excited about #Sharknado3 here we go again!

— Tara Reid (@TaraReid) January 15, 2015
What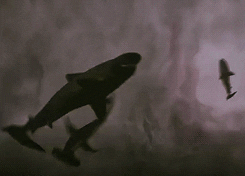 Image: www.disboards.com
The previous two films took place in, first, Los Angeles and, then, New York, raining sharks of terror down on each population in turn.
Director Anthony C. Ferrante is also rejoining the cast and crew. Thunder Levin is writing the script.
More: Casting announcement — Sharknado sequel chomps down on Kelly Osbourne, more
Where

Image: www.gifbay.com
Syfy also announced that the next film will take place in Washington, D.C. to start, but the tornado will "cause mass destruction in the nation's capital then roar down the Eastern Seaboard."
Bye bye, White House.
Can April Wexler and Fin Shepard save the president?
When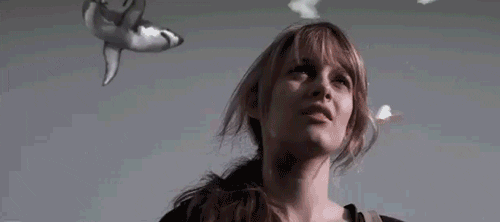 Image: cracked.tumblr.com
The original Sharknado was released in July 2013 with Sharknado 2: The Second One following in July 2014. The third will follow the same pattern of annual summer releases with a July 2015 debut.
Sharknado 2: The Second One was Syfy's most watched original movie ever, so it's no surprise a third installment is being made. The sequel raked in 3.9 million viewers.
More: Want more TV news and reviews? Sign up for our newsletter