Who says women can't watch movies like The Avengers and reality television shows like Real Housewives of Beverly Hills? Well, we watch both, and we can proudly say that, yes, The Avengers can actually be compared to this glorious Bravo TV show.
Think about it: In The Avengers, the entire group fights — whether it be a rift between siblings (Thor vs. Loki) or between members in the group (Thor vs. Iron Man vs. Captain America). They all get to know one another's quirks, fight a little more and eventually become pals.
Now think about Real Housewives: They fight. A lot. They're happy — sometimes. But we still watch it because they're so dysfunctional and entertaining. Deep down, a love exists for one another… somewhere. They eventually solve their problems.
Still don't believe us? That's fine, because we took things one step further.
Captain America, the peacemaker = Yolanda
Image: Tumblr
Both are always trying to do the right thing and play it by the book. Both are also the most stable characters on their respective teams, and they're always willing to fight for what they believe in. Also, they're both really good-looking.
Image: Tumblr
More: 7 Differences between Avengers 2's trailer No. 1 and trailer No. 2
Iron Man, the lovable, sarcastic jerk = Lisa Vanderpump
Image: Tumblr
Lisa's restaurants are like all her different armors. She's obviously rich and has the most swagger and best style. The computer voice Jarvis is basically her Giggy. Iron Man is a billionaire, playboy, philanthropist — so is Lisa (well, except for the playboy part).
Image: Giphy
Bruce Banner/The Hulk, the one with a temper, but only when provoked = Kyle
Image: Magic if Ice Cream/Wordpress
Everyone respects the Hulk when he is Bruce, but when you piss him off, it's not pretty. This is exactly what happens when you upset Kyle. (Remember last season with the magazines? Yikes.)
Image: PerezHilton
Thor, the one who knows better, the good guy = Kim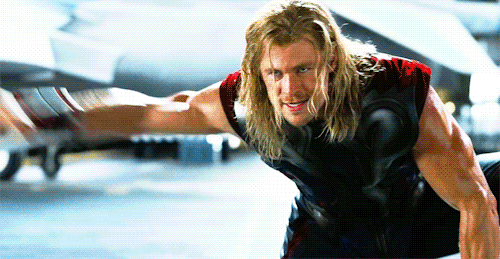 Image: Giphy
We'll admit: Kim bumbles quite a bit, but she's really strong due to her struggles with alcohol. She always tries to do the right thing, and so does Thor. He, much like Kim, throws fists first and asks questions later. Remember when she yelled at Ken and Lisa last season? She does this quite often, actually; but we love her!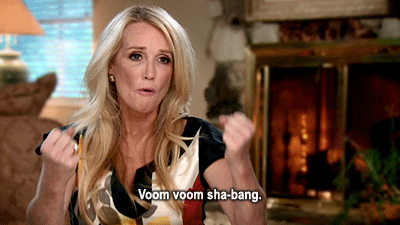 Image: Giphy
Loki, the evil sibling = Brandi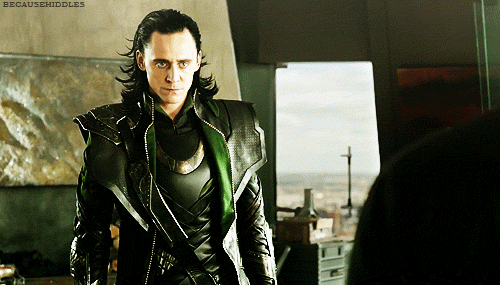 Image: Giphy
Loki is the most conniving of the group — always lying, always backstabbing. But he's funny, and we can't stop watching him. Same goes for Brandi. Both are always making snide remarks and making viewers question their loyalty. Loki always feels like he's owed something, and Brandi always thinks she's owed an apology.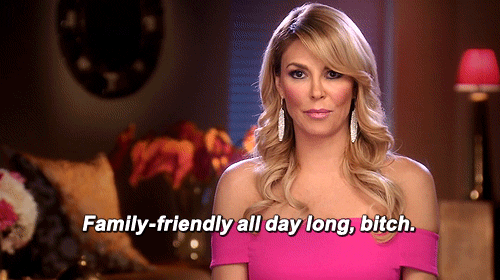 Image: Giphy
More: Brandi Glanville talks Lisa Vanderpump, new housewives
Black Widow, the feisty Russian = Eileen

Image: Giphy
They're both classy and hold themselves together. I mean, come on, when you get a wine glass thrown at you and you stay calm, that's just classy. Both are well-composed and respected. Don't want to mess with them.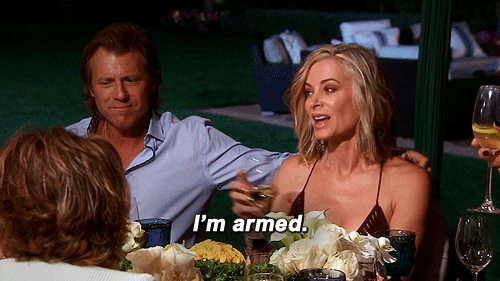 Image: Giphy
Hawkeye, the quiet one, ever-watching = Lisa Rinna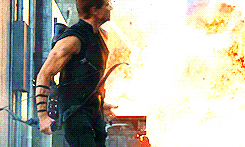 Image: Giphy
New to the group, Hawkeye didn't get a lot of screen time on The Avengers, so they brought him back. Lisa is new to the Housewives group this season, too. They're both sharpshooters, but you know they are capable of some serious ass-kicking. Hawkeye is loyal to his group, and Lisa is loyal to soap operas, her lips (hey, she cracks a joke about it in the intro, so this isn't considered rude!) and her friends (i.e., she's always sticking up for Lisa Vanderpump).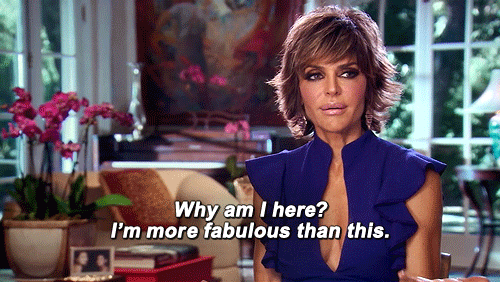 Image: Giphy
Convinced?
Image: Tumblr
More: Brandi Glanville wraps up 2014 by smack-talking 20 celebs (VIDEO)