The end of Parks and Rec is near, but that doesn't mean the show is skimping on the fun or the laughs, especially consider all these final season appearances are lined up.
When the show returns, Leslie (Amy Poehler) will work to build a new national park, but technology company, Gryzzl, tries to get in her way with some stiff competition. We can't wait to see how all these cameos factor in.
1. John McCain
E! News has confirmed that McCain will be making another Parks and Rec appearance for the final season.

Image: gifsfln.tumblr.com
More: That time Leslie Knope schooled Kristen Bell
2. Mo Collins
Collins will be back in her role as local talk show host, Joan.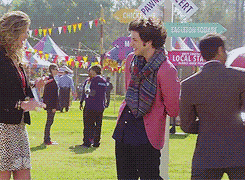 Image: random-tv.tumblr.com
3. Megan Mullally
Tammy 2 is making her annual trip, likely to make one last attempt to gain Ron Swanson's affections even though he's now a happily married dad. She will appear in the second episode of the season, according to E! News.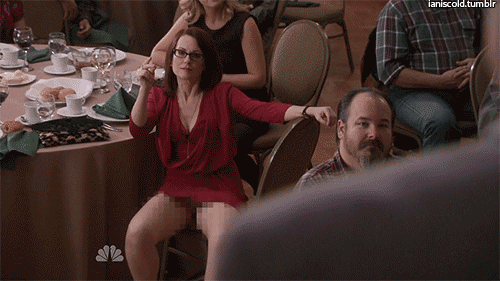 Image: tumblr.com
4. Natalie Morales
Word is Morales is set to appear in multiple episodes, which has us thinking sparks will fly between her character, Lucy, and Tom Haverford once again.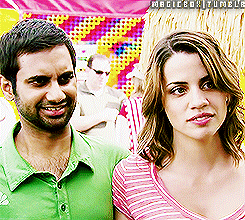 Image: magicb0x.tumblr.com
More: Mike Schur won't replace Rashida Jones
5. Rashida Jones, and 6. Rob Lowe
It made sense to include these two together since their characters, Chris Traeger and Ann Perkins, both left together in the middle of Season 6. If you'll remember, the two moved to Michigan to be closer to family in preparation for the birth of their son, Oliver.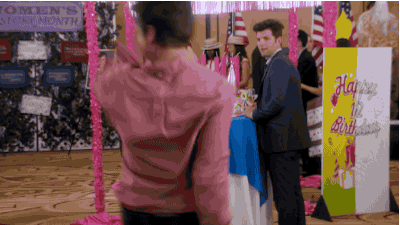 Image: hulu.tumblr.com
7. Jon Hamm
Hamm will reprise his role as inept Ed. Hamm made a brief appearance during the Season 6 finale when Leslie fired his character.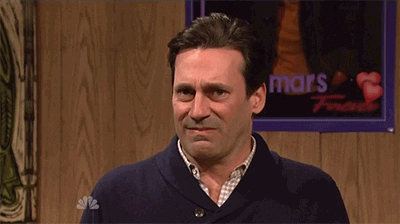 Image: mattsgifs.com
More: This farewell promo will bring all the tears
8. Jon Glaser
Glaser will return as Leslie's rival, Councilman Jamm, for the final season.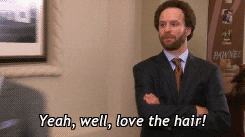 Image: tumblr.com
9. Werner Herzog
The German actor and director shared the news of his cameo while speaking at the Brooklyn Academy of Music back in September.
10. Paul Rudd
Rudd will reprise his role as Bobby Newport for more than a brief cameo. According to Cinema Blend, Rudd will be appearing in two episodes of the final season.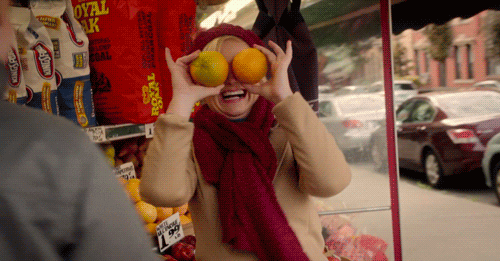 Image: aheadacheandchickenwings.tumblr.com
Which actor are you most excited to see return to the show?