I'm going to be frank with you — in 2014, celebrities did some real crazy shit. Please allow me to list a few:
Amal Alamuddin outed George Clooney's real problem in bed, Robin Thicke's new girlfriend disrespected Paula Patton's room, Teresa Giudice exploited her kids while preparing for jail, Lindsay Lohan accused Jennifer Lawrence of trading sex for roles, Nick Jonas provided us with a picture of his junk, Amanda Bynes claimed she had a microchip in her head, Selena Gomez opened up about her rehab stay, Carrie Underwood called LeAnn Rimes disgusting, Diddy punched Drake and sent him to the hospital, and Jessa Duggar supposedly got caught having sex with her hubby.
Oh, and Kim K.'s butt managed to #BreakTheInternet. Wait, forget that one. I'm trying to eradicate that memory from my mind. It makes looking at my own bum quite a disappointing experience.
But that's enough of looking to the past; it's time to look to the future (and then we'll just live in the now). We're 14 days away from ringing in 2015 and waiting for good, bad and hilarious celebrity stories to roll in. Because I've never been good at waiting — and because Ask.com gave me the brilliant idea — I drafted a list of headlines I suspect we'll see sometime in 2015. Read on because I can't wait to hear, "You were riiiiiiight," later.
1. Taylor Swift, once and for all, brings Spotify down!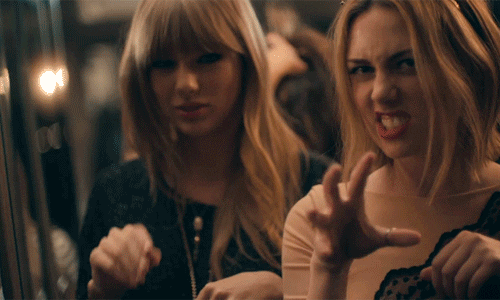 Image: Giphy
2. Lisa Vanderpump becomes mayor of West Hollywood.
3. Thousands of woman try to hike the Pacific Crest Trail, thanks to Cheryl Strayed.
4. Sony turns to carrier pigeons to avoid future hacks (I had to…).
More: Sony hacks — a full timeline of every dirty detail revealed
5. The Holderness family is taking over the world: Penn is running for prez.
Image: theholdernessfamily.com
6. Kris Humphries and Khloé Kardashian tie the knot – Kim K. does not attend.
7. Selena Gomez moves to NYC and takes a zillion Instagram pictures with T. Swifty.
8. Matthew McConaughey gets caught lying: He doesn't drive a Lincoln, he drives a Lamborghini.
9. Jennifer Aniston and Justin Theroux finally say "I do" in a secret wedding.
10. Kate Middleton gives birth to a baby girl.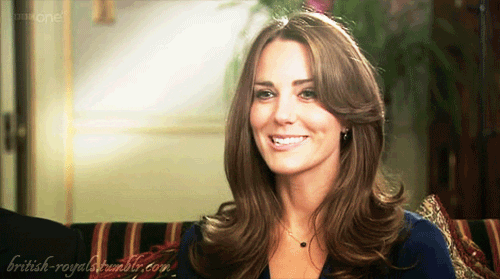 Image: Giphy
More: Kate Middleton throws major side eye at pushy New York grandma (VIDEO)
11. Kathy Griffin bombs Fashion Police — Kelly Osbourne takes over her role.
12. People stop caring about celebrities' weight gain (because… who cares, right?!).
13. Emma Roberts and Evan Peters have a star-studded wedding.
14. How I Met Your Mother gets a movie deal for their real final goodbye (because a girl can dream…).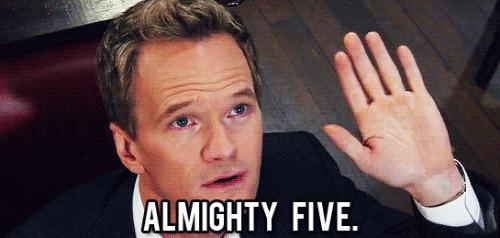 Image: Giphy
15. Gina Rodriguez officially becomes 2015's favorite it girl.
More: Why Gina Rodriguez is the role model I want for my daughter
16. Lindsay Lohan admits she's a virgin (OK, so this one might not happen).
17. Kourtney Kardashian gets pregnant with twins; Scott Disick gets snipped.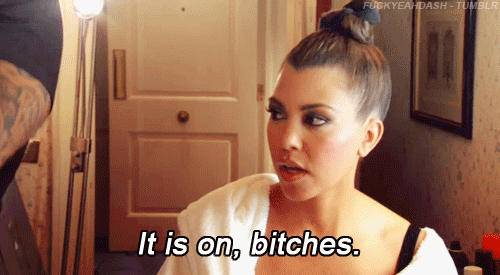 Image: Giphy
18. Joaquin Phoenix forces Walmart to stop abusing animals.
19. James Franco and Seth Rogen come out; they're officially a couple.
20. Angelina Jolie finally retires from Hollywood life.
21. Chelsea Handler comes to an agreement with Instagram, posts nude pics.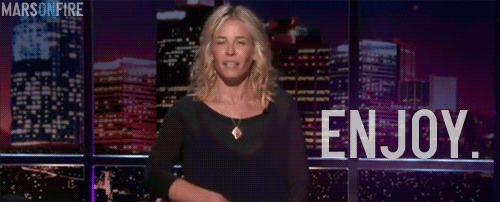 Image: Giphy
22. Pitch Perfect 2 is so epically awesome, fans start petitioning for a third movie STAT!
23. Girl Meets World turns into Boy Meets World, just with kids running around (it's what the people want!).
More: Mr. Squirrels, aka Eric, and Mr. Feeney are reuniting on Girl Meets World!
24. Paul Rudd makes the best superhero ever in Ant-Man.
Image: Giphy
25. Ted 2 jokes mercilessly about Fifty Shades of Grey.
26. Fifty Shades of Grey sucks.
27. Kobe Bryant retires because his teammates are too "soft" (like Charmin… hehe).
28. Margot Robbie becomes the next meme craze (hello, she's going to look crazy hot as Harley Quinn!).
More: Jared Leto and the Suicide Squad look killer in costume (PHOTOS)
29. Justin Bieber actually gets deported and is banned from buying eggs.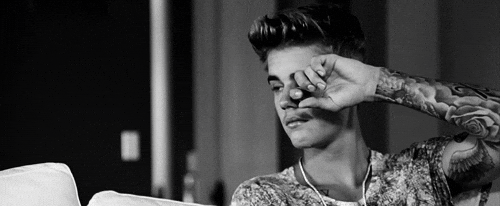 Image: Giphy
30. Brenton Thwaites joins Pirates of the Caribbean and becomes a young Johnny Depp-like heartthrob.
31. ABC's Galavant becomes the best television show.
32. Laverne Cox starts a platform for transgenders in Hollywood.
Image: Giphy
33. Mindy Kaling and B.J. Novak just give in and date, already… again.
More: Mindy Kaling admits B.J. Novak was the love of her life
34. Jennifer Lawrence and Bradley Cooper sign on for seven more movies together (because if it works, it works).
35. Adam Levine leaves The Voice (noooooooo! Team Adam!).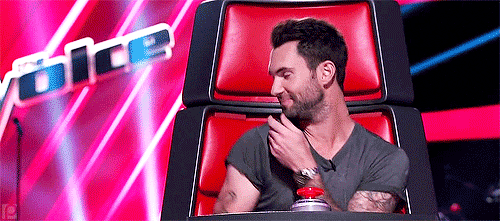 Image: Giphy
36. Kendall and Kylie Jenner officially outshine their Kardashian sisters.
37. Male nude pics "leak" online (because it's only fair… *wink*).
More: Would we feel less upset about celeb nude leaks if there were more penis pics? (VIDEO)
38. Alt-J, Foo Fighters, Kendrick Lamar and Death from Above 1979 perform at Coachella.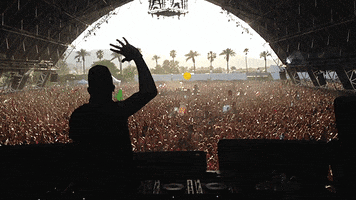 Image: Giphy
39. Miley Cyrus jaywalks at night, gets hit by a wrecking ball.
So, which ones do you think will really come true? Let us know in the comments below.