Tumblr released its annual year-end review and, no big surprise, Benedict Cumberbatch scored the top spot as the most reblogged actor. But, No. 2,Tom Hiddleston, deserves just as much love as his fellow Brit. Here's why.
1. He's got the moves like Jagger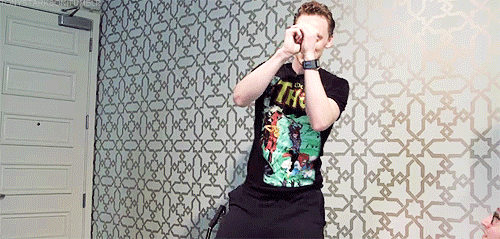 Image: Giphy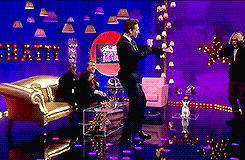 Image: Giphy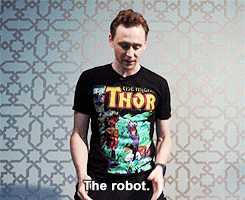 Image: Giphy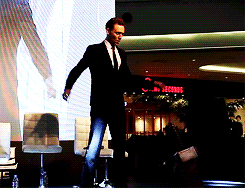 Image: Giphy
There's a special place in the afterlife for men who can move their hips like Hiddleston can.
Even more impressive, those moves actually win the ladies. Apparently Hiddleston and his rumored new girlfriend Taylor Swift first hit it off at the Met Gala where they danced the night away.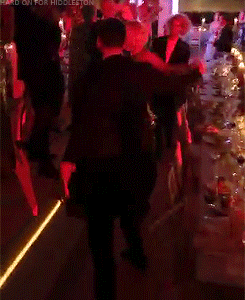 More: Tom Hiddleston and cast talk Thor: The Dark World
2. He knows how to make a lady feel special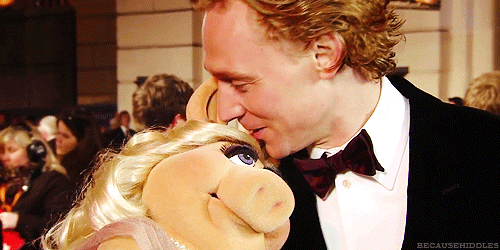 Image: Giphy
What can make a lifetime of unrequited love over an amphibian sting less? A kiss from Hiddleston seems like a pretty great place to start.
And it isn't only Miss Piggy who's getting his affections as of late. Hiddleston shows that same charm to his real life lady, Swift, too.
3. He's deeply, adorably, pathologically humble
While there are plenty of actors who have reputations for being friendly, Hiddleston out-reps the best of 'em. He's known in the biz for being polite and courteous to a fault. Swoon.
4. He's the happiest villain you'll ever meet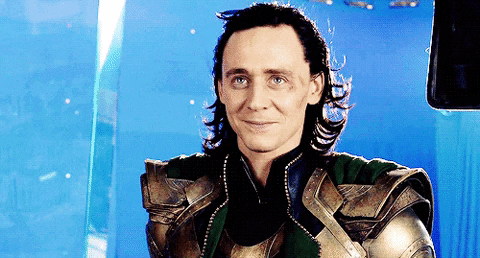 Image: Giphy
Fortunately for him, Hiddleston's an incredibly nuanced actor who deftly slips from his trademark cheerful self into the solemnity of villainhood quite easily. Because, seriously, would you be scared of this face?
5. Even Chris Hemsworth finds him irresistible
Hollywood has known its fair share of bromances: Ben and Matt, Brad and George, Blake and Adam. But, in our hearts, Tom Hiddleston and Chris Hemsworth will go down in history as the cutest expat bromance ever.
More: 7 Reasons why Chris Hemsworth really is 2014's Sexiest Man Alive
6. He knows his way around some weaponry
Image: Giphy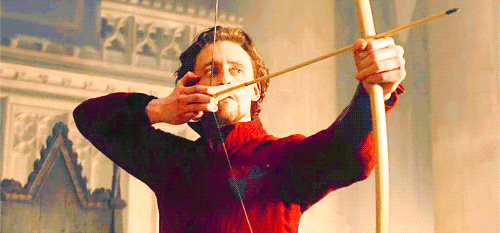 Image: Giphy
There's just something intrinsically sexy about a man who could stave off an army of the undead for you, no?
7. He has a way with words
Image: Giphy
He says what he thinks, and we like what he says.
8. But, really, just listen to him
In all seriousness, though, Hiddleston is fiercely intelligent and it comes through in every articulated syllable that comes out of his mouth. He's both eloquent and relatable and, yeah, we could listen to him all. Day. Long.
9. He's even cuter than Cookie Monster
It's hard to compete with the Cookie Monster. After all, he's endeared himself to the hearts of the American public for decades. But, just when you thought nothing could get sweeter than that fuzzy blue sugar monster and warm chocolate chip cookies, here comes Hiddleston.
10. That smile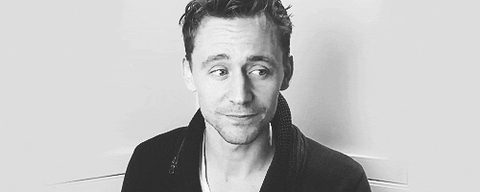 Image: Giphy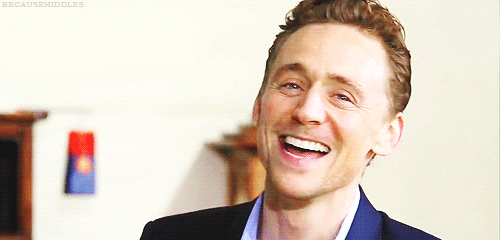 Image: Giphy
Ahhh. All is right with the world.
11. He makes being good look good
Check the man's Twitter and you'll quickly get confirmation that he is always encouraging fans to support some charitable organization or to pay it forward. The fact that he does so here in a white T-shirt is just icing on the philanthropic beefcake.
12. Those lips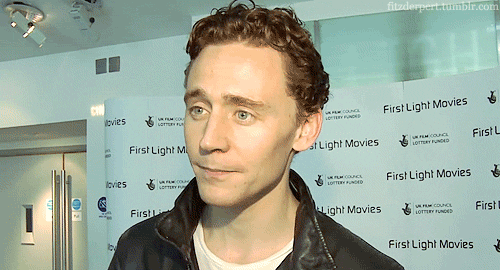 Image: Giphy
Right? I mean… right??
13. He makes Chelsea Handler blush
We never thought we'd see the day when Chelsea Handler got giggly and fangirled out over a celebrity, but no woman is impervious to Hiddleston's charms.
14. He stands up with women for women
Hiddleston gives gender equality and UN spokesperson, Emma Watson, a resounding shout-out, proving, once again, he is a man of true substance.
15. He looks fantastic in a crown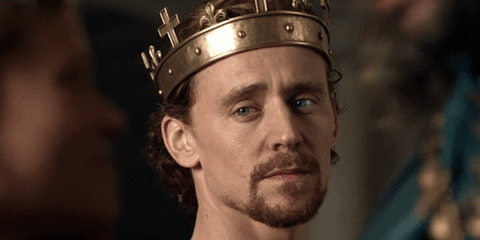 Image: Giphy
Not all heads can pull off a crown. This head was born for one. Hiddleston for king… who's with us?
16. He's probably James Bond
Rumor has it that Hiddleston will be the next man stepping into the Aston Martin after Daniel Craig. Now that adds some hotness points.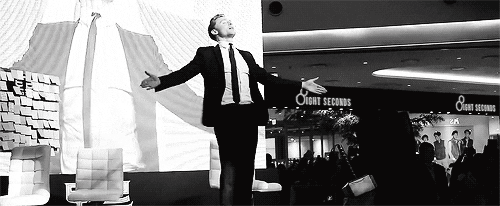 17. His looks never get lost in translation
Whether he's climbing the Great Wall of China or snapping a selfie in front of the Sydney Opera House, Hiddleston is universally handsome. His hotness knows no bounds.
18. He believes steadfastly in kindness
Where there is kindness, there is hotness, and Hiddleston has both in spades. And he encourages fans to strive for kindness, too, which gives us hope he's breeding an army of kind, hot, Hiddlestoners.
19. He holds his own next to Cumberbatch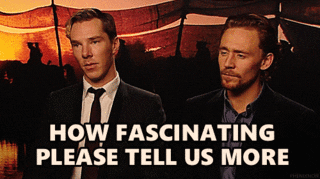 Image: Giphy
We're not saying Benedict Cumberbatch isn't sexy — he most certainly is. That's a given, right? What we are saying is Hiddleston deserves just as much love as his fellow Brit because, let's face it, he sure holds his own next to Cumberbatch. Some may say he even outshines him.
More: Cumberbatch fangirls, this is how Benedict really feels about you