Chris Hemsworth has just been crowned People magazine's Sexiest Man Alive for 2014, and we have to agree, they made a very good choice.
Here are just some of the reasons why Hemsworth deserves the title:
1. He is hilarious
Apart from being really, really, good-looking, Hemsworth is also a really funny guy and his acceptance speech during Jimmy Kimmel Live! for People magazine's Sexiest Man Alive for 2014 just proved it.
Hemsworth appeared via Skype and disguised his voice electronically to answer some of the questions from the audience as it tried to determine who he was. After being correctly identified, the actor thanked his parents for "putting it all together."
He then went on to say, "Thank you very much for the trophy. I'm most excited about the alive portion of that statement. I'm flattered. Thank you, Jimmy."
"I like everything there is about being sexy, to pursing the lips the right way to squinting at the essential time. Thank you, Matt Damon, and all the other previous intelligent men. This is based on an IQ test, not just the physical appearance," he continued.
2. He has an amazing accent
In case you didn't know, Hemsworth is an Australian actor. So, yes, there's that amazing accent.
3. He is a Norse god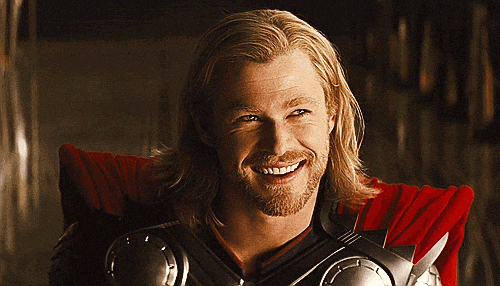 What woman doesn't want her very own superhero? And Hemsworth's role as Marvel's Thor, the hammer-wielding god associated with thunder, lightning and strength, is definitely a favorite with the ladies.
4. He's all about his family
There are few things sexier than a man who truly cares about his kids and is willing to put his family first. Hemsworth is a doting dad to his kids. According to his wife, Elsa Pataky, the first time he heard his little daughter India Rose say, "Papa," he was close to tears. Awww!
"He was almost crying. He was [screaming for joy]," Pataky previously told People magazine.
5. And he's the perfect husband
Photo credit: WENN.com
Hemsworth and his wife seem like one of the happiest couples we have seen in a long time. Pictures of the Rush actor are always emerging, which show him showering her with affection and giving her cuddles, no matter where they are. It's really cute to see how loving this gentle giant is!
6. He has a pure heart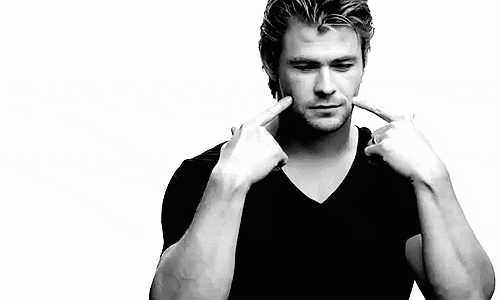 According to Marie Claire magazine, when Hemsworth was at The Avengers premiere at the Tribeca Film Festival back in 2012, he decided to take some time to pay his respects (and pose for photos) to the heroes of New York, the American servicemen and women.
7. He's handy with a hammer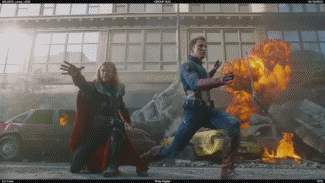 Did we already mention the fact that Hemsworth is a Norse god? Well, then you'll know he's also particularly handy with a hammer, and we're pretty sure he could fix things around the house. Or maybe not, but then at least he has those super large muscles to carry the groceries!
Hemsworth joins a long list of gorgeous stars who were once named People's Sexiest Man Alive, including Brad Pitt, Channing Tatum, George Clooney, Johnny Depp, Adam Levine and Ben Affleck.
Tell us: Do you think People magazine made a good choice this year?