Nick Jonas has been creating quite a stir lately, amping up the sex appeal and bailing on any lingering sentiment that he was once a Disney darling. We recognize the pattern, though.
His predecessor, Miley Cyrus, already pulled it off in a spectacularly similar fashion. We dug up a little definitive proof that Jonas is using the same publicity strategy as Miley.
It all started with the hair
Photo credits: HRC/WENN.com (top), FayesVision/WENN.com (bottom)
Around the time Cyrus dropped her album, Breakout, she also debuted decidedly more adult strands, thanks to a super-short and edgy platinum look.
Photo credits: Ray Filmano/WENN.com (top), Joseph Marzullo/WENN.com (bottom)
Jonas sported his signature mop top during his years as Disney star, solo artist "Nicholas" Jonas and, naturally, as a member of the Jonas Brothers. But he shaved his curly locks shortly before the band broke up, signaling the start of his independence.
Jonas followed in Cyrus' footsteps by ditching his purity ring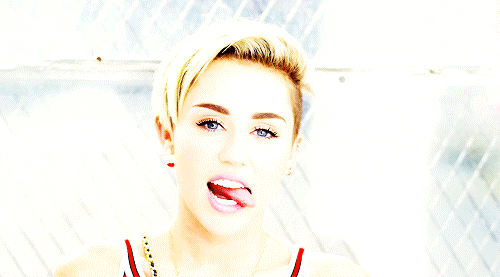 Cyrus' purity ring — which she once insisted was "not a fashion statement" — disappeared shortly after her break from Disney and, in 2012, she said of sex, "It's the only way we create, and it's the only way the world keeps going. So it's ignorant not to talk to your kids about it or [not] make it seem as magical or cool as it actually is."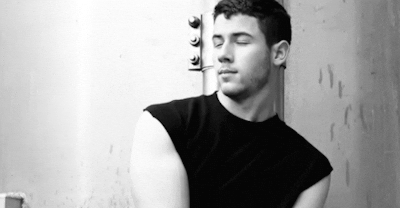 In September of 2014, Jonas opened up about the absence of his purity ring, too. "This is a real growth in me and not something I'm doing anymore," he said. "But I've got my set of values, things that are important to me now at this point in my life, and that's all that matters." *Cough* Olivia Culpo.
Cyrus and Jonas both went through a big public breakup
Photo credit: Daniel Tanner/WENN.com
Although Cyrus had already started to venture into naughty girl territory prior to her split from Liam Hemsworth, it seems their relationship was compromised when her risqué behavior peaked. She later said of her break from her beau and from Disney, "Now I'm free of both of those things, and I'm fine."
Photo credit: FayesVision/WENN.com
For Jonas, the breakup wasn't with a significant other, of course. It was with his brothers and from the band that put them all on the map to start with. "For many reasons, the biggest one being that we were no longer gelling in the way that we used to as a group," he said of the demise of the Jonas Brothers, "and I think we all had different things in our hearts. I definitely did, and I felt a lot of freedom when I was able to go and just create, and sort of start over again."
They showed off their non-Disney bodies on magazine covers
Photo credit: Cosmopolitan
When Cyrus appeared on the cover of Cosmo's January 2013 issue showing off some serious side boob, people were somehow still shocked by the former Disney star's provocative new look (and attitude). It was probably just side boob envy, 'cause Miley was looking majorly fab.
Photo credit: Flaunt Magazine
Jonas rocked his own scantily clad magazine cover on this month's "Grind Issue" of Flaunt magazine. Decked out in streetwear brand, Ksubi, Jonas shows off those abs that have us all convinced being a cougar might not be such a bad idea.
They're both just enjoying doing what they want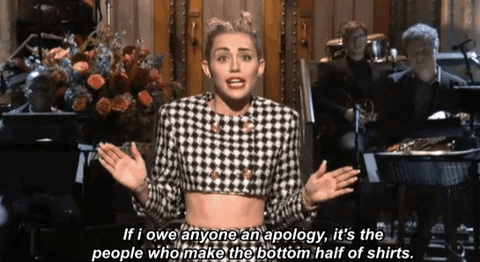 Not long after Cyrus started creating a social ruckus, she decided to set the record straight about the public perception of her. "The biggest thing people say to me is that 'I love that you don't care what people think' because I don't, but in the best way possible. Of course I want people to love my music, but at the end of the day I make music for me. I make music because I love it and I know that I put good energy into it, so it'll be all good."

Jonas took a page from Cyrus' book, telling People, "I'm trying to make bold moves. If not everybody comes on that journey with me, that's okay. Now I get to do what I want and say what I want, and that freedom feels amazing."
They each discovered their explicit calling card
'Twas the twerk heard round the world. When Miley Cyrus posted a video of herself twerking in a unicorn onesie, a global phenomenon was born — and, you know, Cyrus' main shtick for the foreseeable future.
Jonas found similar semi-explicit fame when he recreated Mark Wahlberg's infamous '90s Calvin Klein photos — complete with a full-on crotch grab. Like Cyrus, Jonas capitalized on the fascination surrounding his junk by walking Now magazine through an, ahem, gripping tutorial.
They both returned to TV where — gasp! — they had sex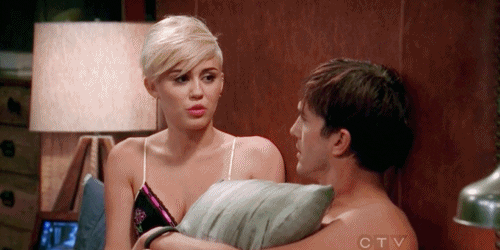 On Two and a Half Men, Cyrus played Missi — Jake Harper's ex-girlfriend and first sexual partner. On his return to TV with DirectTV's Kingdom, the 22-year-old actor admitted to Watch What Happens Live host, Andy Cohen, there would be "a lot of nudity" — including "three or four sex scenes." Yowza.
Jonas pulled a Cyrus by releasing a surprisingly sexual music video
Was "We Can't Stop" or "Wrecking Ball" Cyrus' most provocative video? We're inclined to call it a toss-up, but since "Wrecking Ball" includes naked grinding on the title object — not to mention licking a sledgehammer — we're giving the edge to the latter.
Jonas debuted his own steamy production in the form of his lyric video for "Teacher." And can we just say, wow. Cold shower, anyone?
What do you think? Is Jonas the next Cyrus? Let us know what you think about the pop stars' seemingly mutual publicity strategy!