There's nothing quite like the world of a Supernatural convention.
It's a place where fans can be themselves and not be afraid to express their undying love for the show. They meet new friends, go days without sleep (because, parties), work for hours on costumes and know every answer in the trivia contests. If you've never been to one, here's a little bit of what you can expect.
I made it! I'm finally here!
These are my people!
OMG! They have so many Supernatural souvenirs!
Do I really need a Supernatural calendar for every room in my house? Duh! Of course, I do.
So many fun things, but I should go to my hotel room and unpack my costume for karaoke.
It's 3 a.m., and I'm singing my head off and I don't care. Who needs sleep?
Oh no, what time is it? Do I really have to wake up now?
How am I ever going to look decent in my first photo op?
OK, just act cool. You can do this.
OMG, I just got my picture taken with Misha Collins!
OMG, I just got my picture taken with Richard Speight Jr.!
Too many pics. Must. Stop. Smiling.
Time to see some panels. Who knew these people were so hilarious in person?
The best part is making new friends in between the panels.
Time to get ready for the concert. Who knew Chuck could sing?
Another long day, but I don't care. Who needs sleep?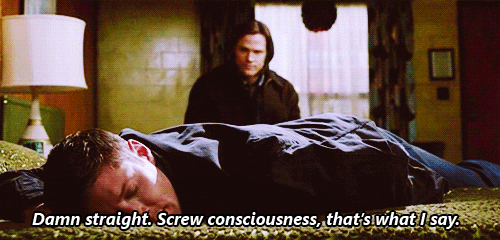 OMG! It's Sunday! Jared and Jensen are coming today!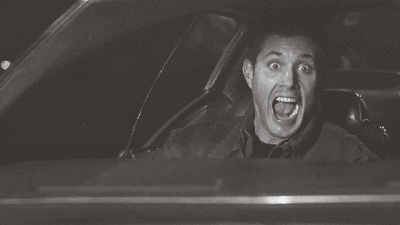 Where's my hairbrush? I must look perfect for my photo op with the boys.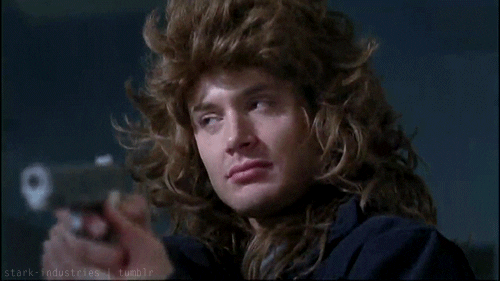 Time for the duo photo op with Jared and Jensen. Must not faint.
Still in shock, but that's OK. Time for the boys to hit the stage.
Laughing so hard. Must not pee. Must not pee.
The boys are gone, but it's not over yet, right? Right?!
Time to say goodbye. Why can't every day be a Supernatural convention?
Be sure to check out Creation Entertainment's calendar for a Supernatural convention coming up in your area. Then you can experience all the feels for yourself.