Natalie Dormer is hard to miss these days. She's landing roles left and right in the biggest TV shows and movies, plus she just seems downright edgy. Here's why I think she's the coolest new actress on the Hollywood A-list scene.
1. She's hot
Let's be honest, one look at her and we're ready to head to the gym. Girl has got it goin' on. Plus, she totally pulls off that side buzz. And her piercing blue eyes make us practice giving our best pout face in front of the mirror.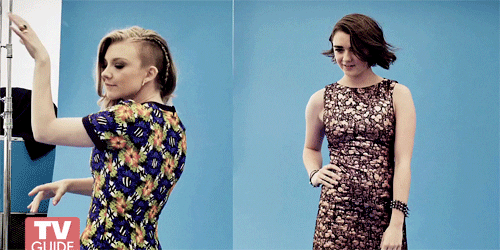 GIF credit: Cloball.co.vu
2. She's self-deprecating
In a recent interview with Flare magazine, Dormer explained that there's one very key reason she's amazing at playing strong femme fatale-type characters: She has a great resting bitch face.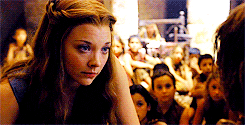 3. She's honest
Dormer didn't hide her feelings about marriage during the same interview with Flare.
"It's such a thing, right? So many little girls dream about their wedding day. But with actresses, sometimes, it's the inverse, because we get to be the centre of attention, looked up and down, dressed up for premieres all the time. The pull isn't quite as great."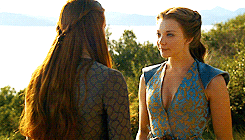 4. She gets Game of Thrones and Hunger Games
With roles in two of the biggest stories to come out of the past few years, there are more than a few reasons to be envious of the fun Dormer is having establishing these iconic characters, not to mention, traveling around the world.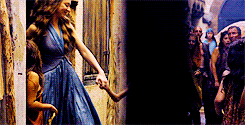 5. She's intelligent
Being an actress was actually her plan B. Dormer initially wanted to study history at the University of Cambridge, but she misread a question on her A-levels and didn't make it in. She went to drama school instead and the rest is history.