Beyoncé totally just made this holiday season that much better by confirming reports that she'll drop the platinum edition box set of her self-titled LP, and here's how various cats on the blogosphere responded.

Yoncé confirmed all of our suspicions of a re-release on Tuesday, Nov. 4 with a press release, detailing all the goodies that will come packaged in the box set.
Just days before the biggest shopping day of the year, on Nov. 24 Mrs. Carter will globally release a two-CD/two-DVD limited-edition package, which includes new songs "7/11" and "Ring Off" as well as a few unreleased remixes from some famous faces. Yup, we're getting two new Beyoncé songs.
As we hoped, the new audio CD will include that "Flawless" remix featuring Nicki Minaj, a "Drunk in Love" remix featuring Jay Z and Kanye West, a "Blow" remix featuring Pharrell Williams and a "Standing on the Sun" remix featuring Mr. Vegas. Peep this cat trying to imitate the "Single Ladies" dance upon hearing the news. Work it out!
GIF credit: Pinterest/chen joey
Much like her original release, the platinum edition box set will also feature a visual disk with 10 live performances from her Mrs. Carter Show World Tour with artist commentary and an accompanying photo booklet.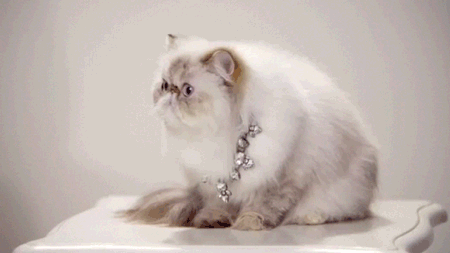 If that wasn't enough, the set will also include the singer's official 2015 mini calendar. Yup, a new Bey photo for every month of the year.
GIF credit: Tumblr/forgifs
It'll also obviously include the original CD/DVD set that dropped last December. The platinum edition box set is currently available for preorder, so you'd better get your coins ready.
While we're happy she's treating us to even more goodies this holiday season, one can only wonder why we aren't getting the Mrs. Carter Show World Tour in its entirety. Come on, Bey.
But with a preorder price of $30 on Amazon, we can totally forgive you.
As an added bonus, we can't not include a GIF of Bey as a cat in one of her videos off of 2007's B'Day Anthology Video Album. Never forget.
Will you be picking up Bey's platinum edition box set? Tell us in the comments below.