With the age of social media, rumors get started and spread very quickly. One of the worst rumors is the celebrity death hoax. So many stars have become a member of the club. Here are our top 20 hoaxes.
1. Britney Spears
Very early on Dec. 26, Sony Music Global's verified Twitter account was hacked. A message went out to its 614,000 followers that said, "RIP @britneyspears #RIPBritney 1981-2016." Soon after, the account sent out another tweet, saying, "britney spears is dead by accident! we will tell you more soon."
The tweets were deleted quickly, and CNN reported later that morning that the whole thing was a hoax.
"Britney Spears is alive and well, her rep tells CNN," reporter AnneClaire Stapleton tweeted. "It appears @SonyMusicGlobal erroneously tweeted her death. Sony rep says no comment."
2. Macaulay Culkin
You can't say this former child star doesn't have a great sense of humor. After rumors surfaced on Twitter convincing millions that Macaulay Culkin of Home Alone fame had died, he took matters into his own hands and poked fun at the situation, Weekend at Bernie's-style. Well played, sir.
3. Gabriel Iglesias
He might be one of the stars of ABC's new comedy, Cristela, but according to Facebook, he's dead. The hoax went around the social media site on Friday, but Iglesias made light of the situation with a humorous post. He's ready to "start eating carbs again."
4. Paul McCartney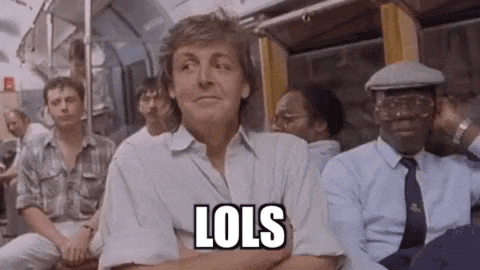 The former Beatle might be the king of celebrity death rumors, because he's had two major incidents. The first one occurred in 1966, when his death circulated with the rumor that an impostor secretly filled in for him. His second death occurred on Twitter in 2012. The truth is, McCartney is alive and well and still making incredible music.
5. Morgan Freeman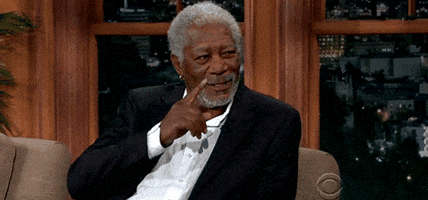 The Oscar-winning actor was the subject of Twitter rumors in December of 2010 when CNN tweeted, "@CNN: Breaking News: actor Morgan Freeman has passed away in his Burbank home." CNN had to go on record and not claim responsibility for the tweet, although no one ever stepped forward to take the blame.
6. Cher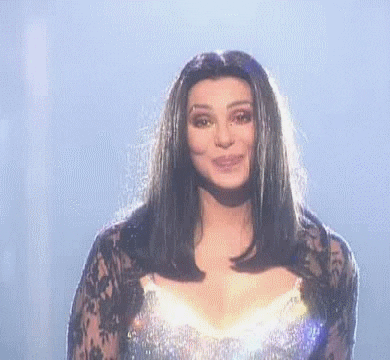 Let's turn back time to Apr. 8, 2013, to see the horrible rumor that Cher had passed away. Poor Kim Kardashian couldn't even stand the news. She wrote on Twitter, "Did I just hear that Cher has passed away? Is this real? OMG." Don't ever mess with a reality star.
7. Jeff Goldblum
The Global Associated News loves to kill off celebrities by having them fall off a cliff in New Zealand. It was Goldblum's turn in 2009, but Natalie Portman, Tony Danza and Tom Hanks have also been plagued with the same rumor. Goldblum appeared on The Colbert Report a few weeks later to prove that he was still breathing.
8. Jackie Chan
The martial arts master has been the subject of numerous death hoaxes. The latest event happened in June of 2013. Chan went on The Arsenio Hall Show and explained what happened. He said, "My manager called me in the United States asking, 'Are you OK?' 'I'm OK.' 'Everybody thought you'd died this morning!' 'What!' I said. 'No, no… don't worry, before I die I'll call you.'"
9. Emma Watson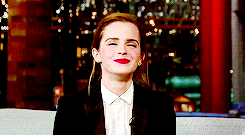 In 2009, when the Harry Potter star was only 19 years old, vmecritical.com claimed that the actress passed away after driving over 80 miles per hour on narrow roads. Her rep had to send out a press release that Watson was just fine.
10. Paris Hilton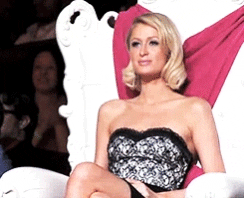 The socialite had one of the weirdest hoaxes in June 2007 when it was reported Hilton was stabbed to death in prison. She was serving 45 days for driving while on probation for a drunk-driving conviction. The Los Angeles County Sheriff's Department at the Twin Towers Correctional Facility had to correct the erroneous reports.
11. Justin Bieber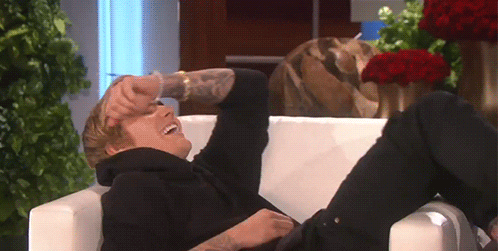 Twitter exploded when the rumor went around on Mar. 11, 2012, that the Biebs had kicked the bucket. It was a very dramatic day for Beliebers. The "Boyfriend" singer was actually spending a wholesome day with his grandfather instead of wreaking havoc in Los Angeles.
12. Chris Brown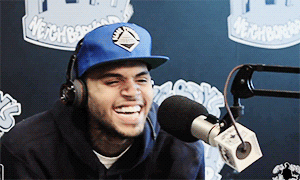 Two weeks after Bieber fictionally died, it was Brown's turn. His fans were equally dramatic, posting thoughts on YouTube like, "Rest in peace — may you be greeted in heaven by seventy virgins and a baseball bat. I know that's what you always wanted."
13. Cesar Millan
Reports swirled that Cesar Millan had died of a heart attack. But, rest assured, though he was hospitalized, the famous dog trainer is alive and well. Millan hasn't commented publicly yet to confirm he's alive, but his loyal dog, Junior, posted a message on Facebook, confirming his owner is "happy and healthy."
14. Chumlee Russell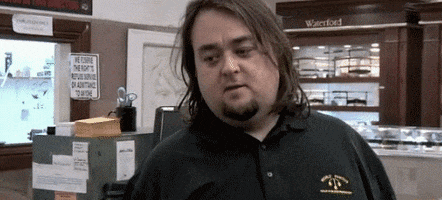 The Pawn Stars gang simply wouldn't be the same without everyone's favorite lovable oaf, Austin "Chumlee" Russell. Essentially an honorary son to Rick and brother to Corey, Chumlee has long endeared himself to fans with his big heart, dingbat behavior and, well, being the butt of jokes. Last March, internet hoaxers took aim, falsely reporting that Chumlee had died following a heart attack.
15. Wayne Knight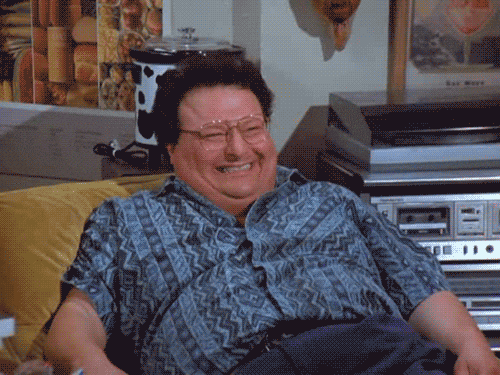 In March of 2014, rumors began trending that Wayne Knight — better known to most as Seinfeld's "Newman" — had perished in a car crash while traveling in Pennsylvania. Surprised at the outpouring of support in response to the bogus news, the actor tweeted, "Some of you will be glad to hear this, others strangely disappointed, but… I am alive and well," later adding, "Thanks for all the love everybody. Glad to be breathing!"
16. Lil Wayne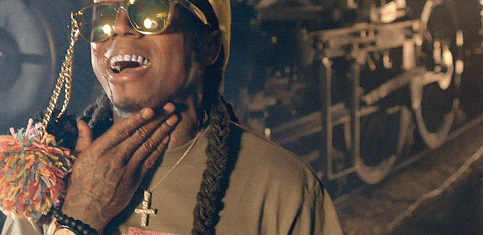 Knight isn't the only Wayne to fall victim to a death hoax, though. They seem to plague popular rapper Lil Wayne. And it looks like 2015 will offer no respite from the rumors. Earlier this week, a Facebook post began about Lil Wayne's death, saying, "At about 11 a.m. ET on Tuesday (February 24, 2015), our beloved rapper Lil Wayne passed away." As fans began sending in condolences, Wayne's reps officially confirmed the rapper is alive, well and merely the victim of yet another viral death hoax.
17. Mark McGrath
Following a "breaking news" blast by a publicity firm in Los Angeles, the outlook seemed bleak over the fate of rocker Mark McGrath. "Musician Mark McGrath has died at the age of 46," declared the blast. "McGrath was on set filming the second season of entertainment show Hot Package when he was confronted by a masked gunman and shot several times. The former Sugar Ray front man died in the arms of his cohost Derrick Beckles on the Hollywood set of the show." Apparently, the news is actually related to a story line on the Season 2 premier of Hot Package — McGrath himself took to Twitter to assure fans he is, in fact, alive and well.
18. Beyoncé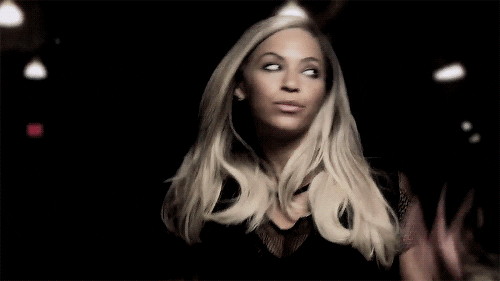 As death hoaxes go, the one targeting Beyoncé may be one of the cruelest we've seen. According to Gossip Cop, the internet hoaxers digitally altered a release to look like an official CNN report so as to dupe as many people as possible. The headline read "Music Sensation Beyoncé Knowles Dies in Car Crash," with the copy describing the alleged crash as "ghastly." To make matters worse, the perpetrators tweeted a picture of the wreckage from Paul Walker's deadly crash for added impact (so shameful!). In reality, Queen Bey is alive and thriving.
19. Rowan Atkinson
On July 16, 2016, rumors swirled that Mr. Bean star Rowan Atkinson had died by suicide. The story couldn't be more fake, though. According to the website Online Threat Alerts, this fake story circulated on Facebook and prompted users to click on a link to actually watch his suicide. (Sick, right?) The result? A virus that reportedly sends the story to users' respective Facebook friends. Moral of the story: Don't click on sketchy links! Oh, and don't believe everything you read on the Internet.
20. Jaden Smith
You guys, Jaden Smith is OK — despite the very persistent viral hoax that keeps making the rounds on social media, the young rapper/actor/son of Jada Pinkett and Will Smith most certainly has not committed suicide. It's hard to pinpoint precisely when the cruel hoax first surfaced, but suffice it to say, it seems to have staying power. In the extremely distasteful posts that keeps being uploaded and shared on social media, Smith is rumored to have left a farewell video for his father that the hoax uses as bait to convince unwitting fans of Smith's rumored untimely demise. In actuality, the hoax is a spam app. When a user clicks on the fake link, it allows the hoax to be posted on that person's Facebook page, thus perpetuating the entire cycle. But fear not! Not only is Jaden alive and well (as evidenced by his role on Netflix's latest series, The Get Down), but he seems pretty unbothered by the nonsense.
This article was originally published on Dec. 30, 2016. It was updated on Sept. 14, 2016.