With Radar Online reporting that Jessica Biel is three months along with hubby Justin Timberlake's inevitably adorable offspring, we couldn't help but wonder just how accurate the prenatal prediction of an April due date actually is.
After all, this isn't the first time the rumor mill has posited that Biel is pregnant by JT and wondered aloud when she might be delivering their little bundle of joy.
Since the two began dating in 2007, nary a month goes by without some huge revelation about their relationship. We took a stroll down memory lane to revisit all of the rumors we've heard over the years.
Cameron Diaz loses her shit over Jessica Biel and Justin Timberlake's chemistry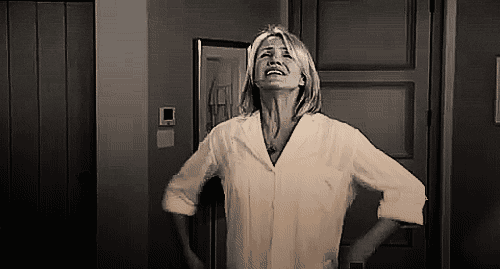 Fresh out of his four-year love affair with Cameron Diaz, Timberlake flirted with Biel at the Beverly Wilshire Hotel's Golden Globes after party in January of 2007. Apparently, hell hath no fury like a woman scorned at an awards show. According to sources, Diaz proceeded to drag Timberlake into a side room for a tense 40-minute face-off.
Jessica Biel gets handsy with a girlfriend while Justin Timberlake is overseas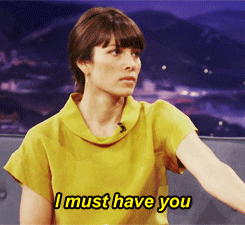 So said one tabloid in November 2007, claiming that Biel — "who's been dogged by lesbian rumors" — hit up a bar in downtown Los Angeles, California, where she grabbed another girl's ass. At the time, JT was on tour in Australia. 'Cause slapping the ass of someone of the same sex would totally be a sign of secret sexuality, right?
Justin Timberlake having a secret affair with Kate Hudson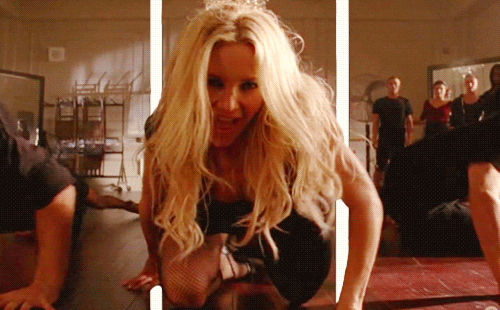 In February 2008, the New York Post reported that Timberlake had been seeing Hudson on the sly for an entire year. Other outlets went so far as to claim he could be the baby daddy of Hudson's rumored pregnancy. Wowza.
Justin Timberlake's mom won't let JT put a ring on Jessica Biel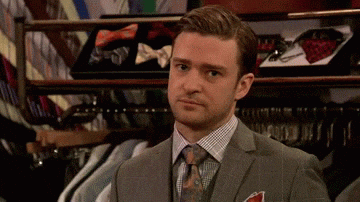 By December 2008, it would appear the couple was well on their way to an engagement. But there was just one hitch, sources say — Timberlake's mom, who supposedly was not a fan of her son's girlfriend. A mother-in-law not getting along with her prospective daughter-in-law? Why, I never.
Jessica Biel wears ugly dress on the red carpet, Justin Timberlake bails on her
I mean, seriously? Seriously? This is still mind-boggling, but tabloids claimed that when Biel attended the Oscars in February of 2009 wearing a supposedly ill-fitting Grecian dress on the red carpet, Timberlake didn't even want to be seen with her.
Justin Timberlake parties it up with Kate Hudson on her 30th birthday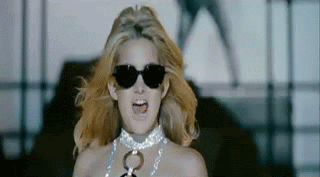 Despite a lack of any real evidence, "sources" placed Timberlake "acting like a single guy" at the 30th birthday party of pretty Kate Hudson in April 2009. But — imagine this — the rumors didn't gain much traction since the pair's love child the rags predicted only a few months prior never materialized.
Lindsay Lohan puts Justin Timberlake on blast for canoodling with mystery girl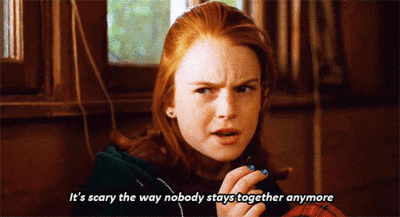 In June of 2009, the world's most reliable source, Lindsay Lohan, tweeted a grainy picture of what almost certainly either two people kissing or panda bears hugging, and claimed the figures were Justin Timberlake and a brunette who was not Jessica Biel canoodling in a bar.
Night out for Justin Timberlake ends in screaming match with clingy Jessica Biel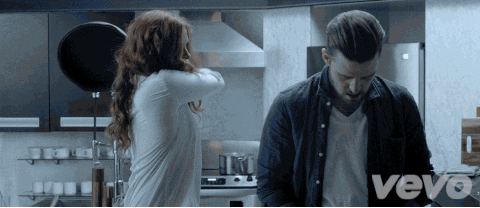 A reported "pal" of Justin Timberlake and Jessica Biel — apparently a super loyal one — told tabloids that one night when Timberlake went out for the evening in July 2009, Biel called him incessantly, which led to a screaming match over why she's "always keeping tabs on him."
Justin Timberlake dumps Jessica Biel… over the phone!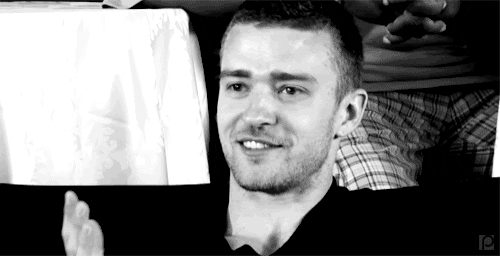 Us Weekly reported that in November 2009, Justin Timberlake magically turned into a 14-year-old boy and broke up with Jessica Biel over the phone. OK, fine, they didn't phrase it exactly like that. But still, the word on the street was that he gave her a ring all right… in the worst possible way.
Couple-on-the-rocks Jessica Biel and Justin Timberlake make up in wine country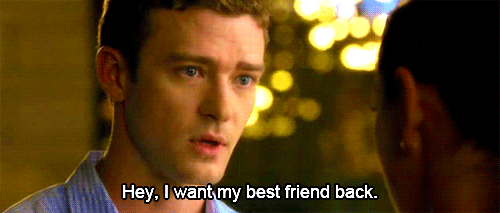 While Us Weekly was reporting that the couple was kaput in November, other outlets claimed the two were vacationing in Napa, California — gazing adoringly into each other's eyes over cozy, romantic dinners. Hmm. Timberlake must have dialed the wrong number during the phone breakup.
Rihanna and Justin Timberlake caught up in steamy PDA sesh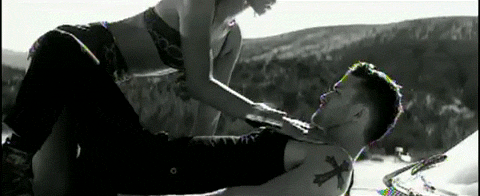 Meanwhile, in yet another alternative universe that popped up during November of 2009, Timberlake was reportedly sexting Rihanna and partaking in raunchy lap dances from the Barbadian beauty. I mean, if you can't believe what you read on the cover of Star, what can you believe?
Jessica Biel and Justin Timberlake patch things up over rhubarb pie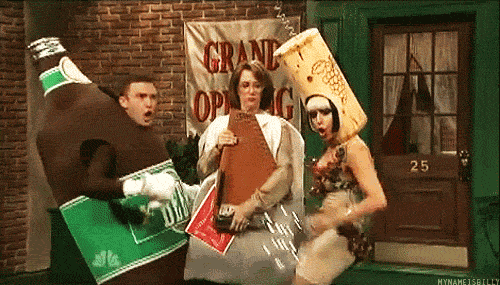 What says, "I love you, and I didn't let Rihanna grind on my dick-in-a-box" more than pie? The rumor mill claimed that, despite the cheating rumors plaguing them, Biel and Timberlake quietly reconciled by attending a screening of Where the Wild Things Are and splitting a vegan strawberry-rhubarb pie.
Justin Timberlake hits the Boom Boom Room with a model blonde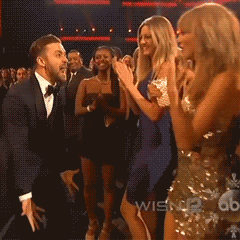 While the hen's away, the rooster will play. Or at least so say, "sources close to Timberlake," who described a particularly wild night in December 2009 for Timberlake and pals Trace Ayala and Brett Ratner. While Biel was out of town filming The A-Team, Timberlake made nice with a bubbly blonde.
Kate Hudson rears her pretty head in JT and Jessica Biel's relationship… again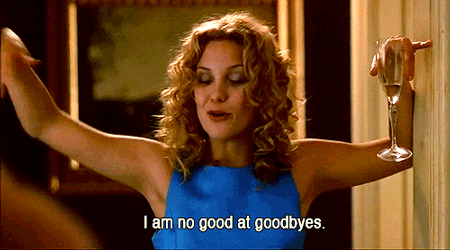 While sources claimed Hudson wouldn't dream of stealing another woman's man, they suggest the actress and Timberlake "flirted outrageously" at the SAG Awards in February 2010. They exchanged numbers, which is apparently an unequivocal indication of future fornication.
Justin Timberlake clubs it up with a gaggle of gorgeous girls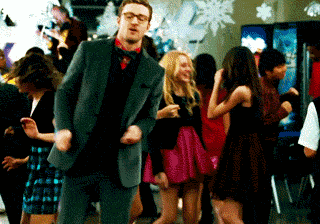 Sheesh, how many girls are in a gaggle anyway? It must be exhausting to be Timberlake, if you believe the rumor mill. Especially since he was supposedly caught up in a torrid romance with Kate Hudson only one month prior.
Jessica Biel and Justin Timberlake mutually decide to part ways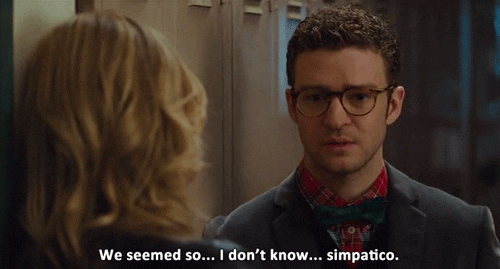 In April of 2010, Biel and Timberlake reportedly decided they were better off as friends. Besides, said the sources, JT had "enjoyed hot snogging sessions" with other chicks, and Biel was getting frisky with another dude.
Cameron Diaz pisses off Jessica Biel by prancing around in tight clothes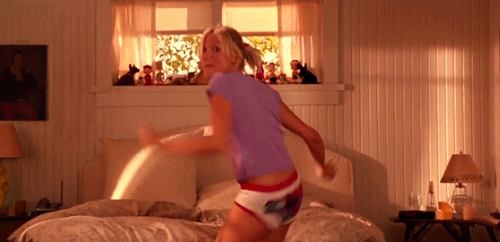 We all know Diaz and Timberlake have a history, and no one knows it better than Biel. She reportedly was not a fan of Diaz "kidding around" with Timberlake on the Bad Teacher set.
Olivia Munn and Justin Timberlake enjoy steamy three-day affair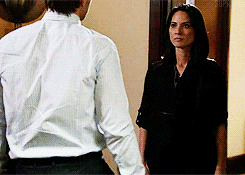 Jessica Biel must be a total trooper. Hudson, Rihanna… now Munn? In late 2010, it was rumored Timberlake cheated on his longtime girlfriend with the gorgeous newsroom actress.
Justin Timberlake sends suggestive texts to Olivia Munn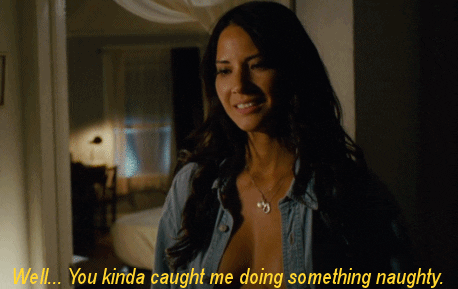 Timberlake reportedly kicked off 2011 in the same philandering fashion as he ended 2010, sending text messages to Munn to let her know his relationship with Biel "was over."
Mila Kunis and Justin Timberlake become real friends with benefits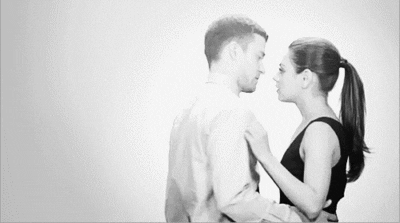 In February of 2011, a source said Timberlake and his Friends With Benefits costar Mila Kunis were "pretty inseparable" at a SAG Awards after party. This, naturally, sparked major rumors that the two were hooking up in real life, too.
Justin Timberlake and Jessica Biel call it quits for good this time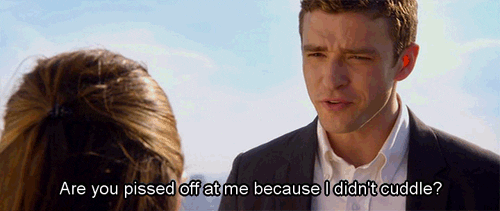 Hey, this one came straight from the horses' mouths. Well, basically. In March, reps for Timberlake and Biel confirmed that the pair "mutually have decided to part ways." Of course, they put the classic "they're still committed to being friends" P.R. spin on it.
Jessica Biel flirts with Gerard Butler all over Louisiana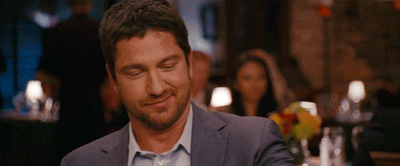 Timberlake isn't the only one prone to costar rumors. Only 11 days after the announcement of her split from Timberlake, Biel made headlines for slamming margaritas and scarfing down Mexican food with hunky Scot, Gerard Butler.
Olivia Wilde and Justin Timberlake caught cuddling and flirting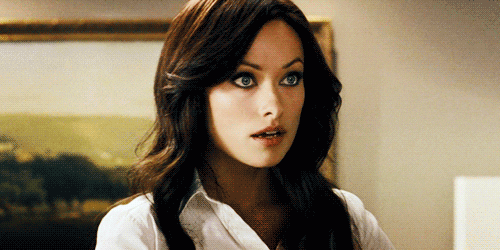 Wilde kiboshed these rumors pretty quickly, tweeting, "Cool it, honeybadgers. We are just friends and have been for years." It all started when she and Timberlake were seen in April hanging out on a Saturday night at a bar — apparently a big no-no for platonic stars.
Jessica Biel reaches new dating heights with photographer Jimmy Chin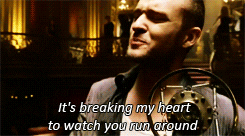 Biel was supposedly getting busy in April, too. Sources claimed the star rendezvoused with photographer Jimmy Chin at the Hotel Terra resort in Wyoming. The two apparently met when they climbed Mount Kilimanjaro in Africa together the year before.
Justin Timberlake and Jessica Biel reunite over pork tacos in Toronto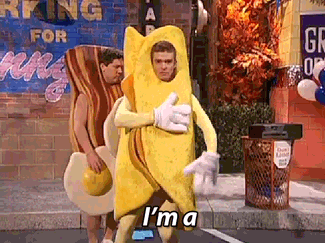 Us Weekly "broke the news" in July 2011 that Timberlake and Biel were going to give it another go. The couple were soon sighted all over Toronto, Ontario, Canada, holding hands and, at one point, noshing on pork tacos.
Scarlett Johansson invites Justin Timberlake up for a nightcap — and then some
Despite the fact that the news had barely just broken Timberlake and Biel were back together, sources swore in September 2011 that Timberlake spent the night at Johansson's apartment after an evening of "hard-core flirting."
Justin Timberlake pops the question to Jessica Biel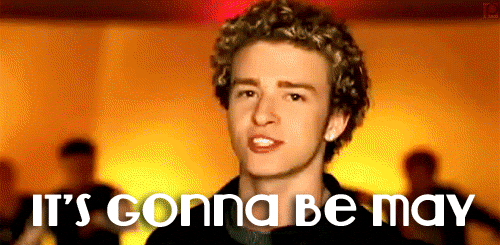 Sayonara, ScarJo! Timberlake reportedly proposed to Biel in January 2012 while the two were on vacation in Wyoming. Trouble, shmubble.
Jessica Biel expecting first baby with Justin Timberlake!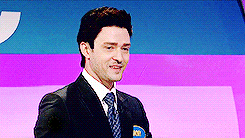 In February of 2012, Timberlake took time out of his day to chauffeur Biel to UCLA Medical Center, after which he couldn't stop looking at a sonogram-shaped piece of paper. Naturally, the entire world immediately assumed Biel was growing a teeny-tiny, microscopic fedora-wearing JT in her tummy.
Justin Timberlake forced to sign fidelity clause in prenup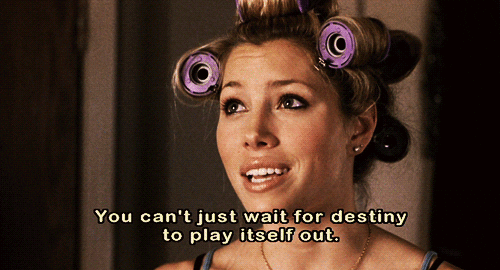 Sources said in the spring of 2012 that Biel believed she should be compensated if Timberlake strays during marriage. Her reward? A cool $500,000. But don't worry — she reportedly included a clause that if he was faithful for several years, she'd give him a kid.
Justin Timberlake's mom turns into a total bridezilla on Jessica Biel
Who would've thought Biel would be such a laid-back bride? The real villain, allegedly, was Timberlake's mom, Lynn, who started feuding with Biel in March over all the nuptial details.
Justin Timberlake tells Jessica Biel to ditch her bangs, or else
According to RadarOnline.com, Timberlake was not having the bangs his future wife was sporting for her role in Total Recall. He hated them so much, in fact, that he told her to grow them out before their trip down the aisle.
Jessica Biel and Justin Timberlake wed in secret Wyoming ceremony
The bangs must not have been a total deal breaker, because rumors ran rampant in August of 2012 that Biel and Timberlake got married in a private wedding service where they got engaged. Obviously, we now know they didn't actually tie the knot until October (and in Italy).
Jessica Biel puts pregnancy pressure on Justin Timberlake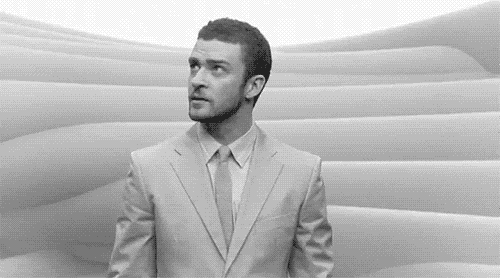 Sources claim that as soon as Timberlake and Biel tied the knot, Biel began badgering her new hubby to knock her up. Apparently, she wants a big family and isn't one for wasting time.
Scarlett Johansson stirs up trouble for Justin Timberlake

Despite putting on happy faces for the cameras as costars in Hitchcock, Johansson and Biel were reportedly feuding in December 2012. Johansson struck a nerve with Biel when she told Mrs. Timberlake to "keep an eye on Justin; he's trouble!"
Jessica Biel expecting a baby — for real!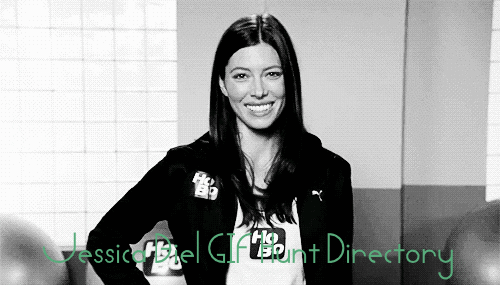 For real this time, they said. Not like the last time, they said. In reality, Biel was shopping for baby clothes in London in February 2013 — but they were for her preggo 7th Heaven pal, Beverley Mitchell.
Trouble in paradise as Justin Timberlake appears at AMAs alone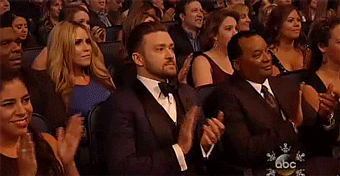 When Biel didn't walk the red carpet with her hubby for the American Music Awards in November of 2013, the internet was abuzz with breakup rumors. But Biel took to Twitter quickly, explaining, "I'm watching from home tonight. Calm down, Internet."
Jessica Biel and Justin Timberlake have broken up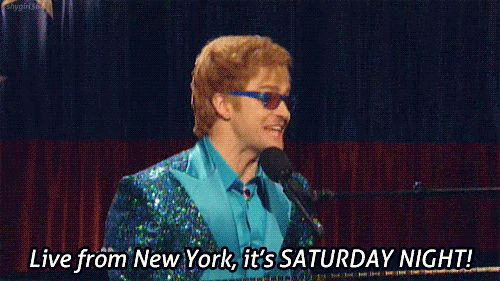 First the AMAs, then SNL? Biel didn't accompany Timberlake for his gig on Saturday Night Live, prompting RadarOnline.com to suggest the couple was really dunzo by December 2013.
Hold the phone — Lindsay Lohan lists Justin Timberlake as a bedfellow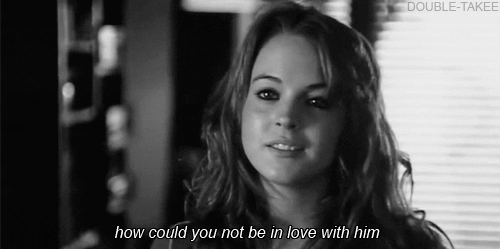 When a list surfaced in March 2014 that reportedly was a document detailing the supposed sexual conquests of Lindsay Lohan, a whole mess of Hollywood heavy hitters were named… including Timberlake. When did this indiscretion supposedly occur? No one knows when or even if. But for Biel's sake, we hope never.
Justin Timberlake cozies up to his backup singer in Paris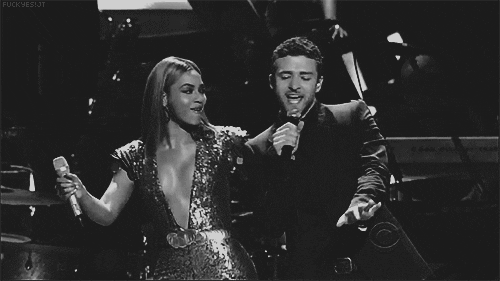 Divorce rumors once again gripped the Timberlakes when, in September 2014, reports surfaced that JT was spotted getting frisky with a girl at a Paris, France, nightclub. In his defense, it was his longtime friend and backup singer Zenya Bashford, and it only looked like an affectionate hug in pictures.
Jessica Biel is three months pregnant with Justin Timberlake's baby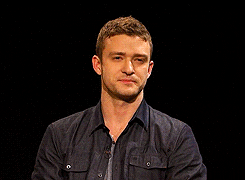 RadarOnline.com posted the "exclusive" scoop on Oct. 29, 2014, that Biel is "indeed" pregnant — at least three months so, says their source. They say it's really for real this time, and that the cute couple will become a family of three sometime in April 2015.