NBC announced today plans for an all-new Elf-related cartoon special. If they do it right, they'll keep our favorite moments.
Will Ferrell's Elf was a massive success. Between the box office and the wildly successful Broadway rendition, the story has pulled in more than $173 million. The next step in capitalizing on Buddy the Elf's story? Turning it into a stop-motion cartoon for a television special. The program, Elf: Buddy's Musical Christmas, will include music from the Broadway show as well as a retelling of the original story from the movie. However, if Buddy (this time voiced by The Big Bang Theory's Jim Parsons) is returning to our screens, we have a few requirements.
1. The elevator Christmas tree
If they can make Rudolph's nose glow, they can make the elevator buttons light up like a Christmas tree.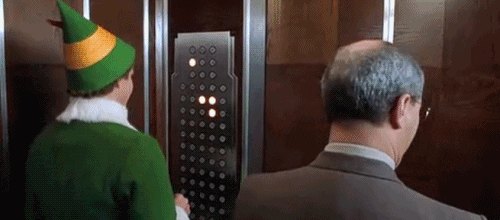 2. Asphalt is… lava?
We can't remember what was happening here. But we need it to happen again.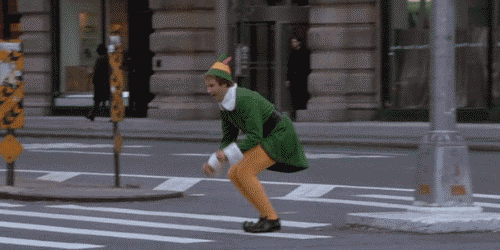 3. "The yellow ones don't stop"
Poor Buddy! It's still one of our favorite moments, though, and we can't wait to see how they recreate it in stop-motion.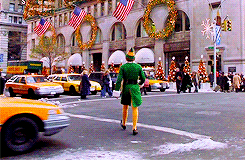 4. The revolving door
Here's the thing: Not enough people fully enjoy revolving doors the way they should. And why not? What's the problem? Get your butts in those spinning doors and go for a run! It's way better than jogging on a treadmill, that's for sure.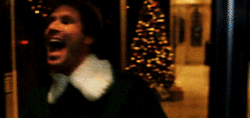 5. He must get hit by something… anything
Preferably a snowball. And when he does, we'll accept no other exclamation than this one:
6. He needs to have "a moment"
We're not saying things need to hit tearjerker levels. We don't even request that he use the same put-downs as last time. As a matter of fact, if he came up with new teasing nicknames for himself, that'd be even better.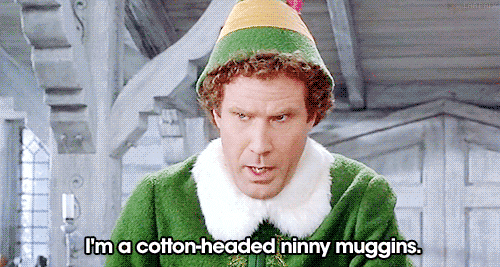 7. The paper-cutting art
Can you imagine how tiny the animators would need to cut the paper to recreate the scene where Buddy redecorates Santa's workshop for him? We're cruel. But we need to see it.
8. "Buddy the Elf. What's your favorite color?"
Admit it. If you were in college the first time you saw Elf, you probably changed your voice mail message to that line. It's single-handedly the most memorable moment of the movie. How could they not include it?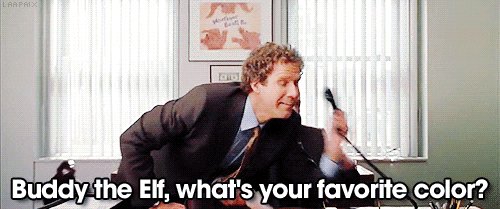 Whatever NBC does with Buddy and his journey to New York, we're sure it'll be amazing. We can't wait to see it!