It's awesome when people make fun of celebrities and they get back with punchy comebacks, but when celebs do it to themselves, it is even better.
We compiled 13 of the best celebrity comebacks and burns and wrote them all down for your amusement. Starting with Taylor Swift, you can check them all out and get ready to exercise your laughing muscles.
1. Taylor Swift to Harry Styles
Swift blatantly burned Styles when she jokingly sang in a British accent at the 2013 Grammys, saying, "I still love you."
2. Taylor Swift to Kanye West
Well, Swift didn't exactly respond to West, but she has a framed picture at her home of the moment when West famously interrupted her Grammy win and said, "Taylor, I'm really happy for you, I'mma let you finish…"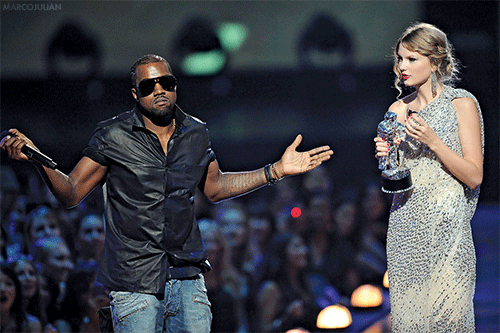 3. Kelly Osbourne to Christina Aguilera
"Maybe she's becoming the fat bitch she was always born to be," Osbourne said when Aguilera became visibly overweight after calling the Fashion Police host fat for years.
GIF credit: Imgur
4. Nick Kroll to James Franco
Kroll said at Franco's roast: "If at any point James fully opens his eyes tonight, there will be six more weeks of summer."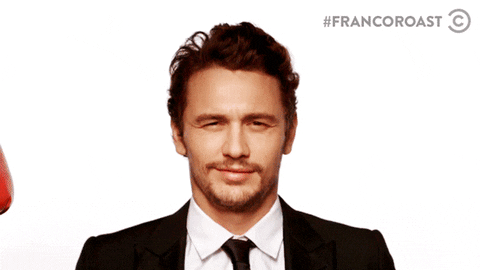 5. Jeffrey Ross to Jonah Hill
Jeffrey joked, "When Jonah's agent told him that Quentin Tarantino wanted him to be in a spaghetti western, Jonah was like, 'You had me at spaghetti.'"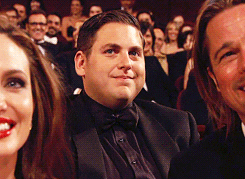 6. Danielle Fishel to Justin Bieber
Fishel tweeted, "This astronaut should have taken [his] helmet off at the game," after a photo of Bieber wearing a Miami Heat cap the size of Texas made the online rounds.
https://twitter.com/daniellefishel/status/341754178324004865
7. Lisa Lampanelli to William Shatner
"William Shatner is living proof that if you are talented and nice, you can work in this industry forever. Fortunately, if you're neither, you can still have a special on Comedy Central," Lampanelli said at Shatner's roast.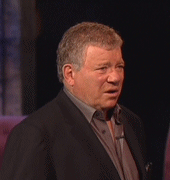 8. Lindsay Lohan to Paris Hilton
Lohan said "Paris is a c***," but then not even a second after that retracted with, "I love Paris Hilton. I never said that. Paris is my friend."
9. Mariah Carey to Nicki Minaj
Speaking with Barbara Walters, Carey didn't have anything nice to say about her American Idol cohost after the pair constantly battled on-air during the show. "I didn't know that she sang. I thought that she rapped or whatever," Carey said.
10. Sarah Silverman to Paris Hilton
During Pamela Anderson's Comedy Central roast, Silverman said, "People say Pamela Anderson's nothing without her tits! And that's not true! That is not true… She'd be Paris Hilton."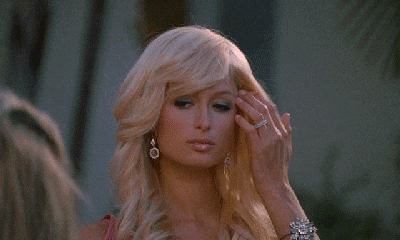 11. Selena Gomez to Justin Bieber
During a guest appearance on the David Letterman show, the funny host told the singer, "I made him cry," and Gomez retorted, "Well, that makes two of us."
12. Justin Timberlake to Kanye West
After West said, "I got love for Hov, but I ain't f***in' with that 'Suit & Tie,'" Timberlake replied by changing his lyrics during a SNL performance to: "My hits so sick got rappers acting dramatic."
13. Demi Lovato to Selena Gomez
After Lovato and Gomez's Disney friendship crumbled, photogs asked the "Frozen" singer how her former pal was and she answered, "Ask Taylor!"
14. Andy Richter to Chelsea Handler
On Conan, Andy Richter fired back at Chelsea Handler after she shot off a fat joke at him. His response? Well, you'll have to watch the video to find out.
15. Madeleine Albright to Conan O'Brien
The former secretary of state took umbrage at a sexist joke the talk-show host made at her expense — and she definitely shut him down.
.@ConanOBrien I'm considering going as hunky Conan O'Brien – but that might be too far fetched.

— Madeleine Albright (@madeleine) October 23, 2014