Q: What do you get when you mix two Canadians, two Scorpios, two guys named Ryan and two DILFs together? A: A whole lot of man candy.
Ryan Gosling
Ryan Thomas Gosling was born November 12, 1980, in London, Ontario, Canada. His father was a traveling salesman and his mother was a secretary and teacher. Gosling started performing at an early age. He was bullied as a child, and performing was the only thing he received approval for. He attended an open audition for the Mickey Mouse Club in Montreal when he was 12 years old, which brought him to Florida for two years with the likes of Britney Spears, Justin Timberlake and Christina Aguilera.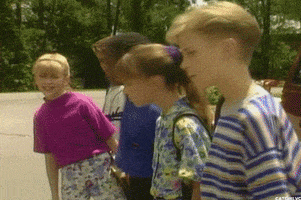 Talent
After the Mickey Mouse Club, Gosling returned to Canada and worked on the television shows Goosebumps, Are You Afraid of the Dark? and Breaker High. He moved to New Zealand to work on Young Hercules when he was 18. At 19, he decided to move on from TV to focus on film. It was a struggle at first (his agent dropped him), but he worked his way up the ranks to become an Academy Award- and Golden Globe-nominated actor. Gosling is currently in the running for two potential roles at competing comic franchises, and he is making his directorial debut with Lost River, starring Christina Hendricks.
Lifestyle
He admits to preferring solitude when he's not working, and he doesn't keep an entourage around him — referencing his autonomous childhood.
GIF credit: celebuzz.com
Trivia
Contrary to his famous meme, he never says "Hey, girl."
After watching the film First Blood, he took steak knives to school and threw them at his bullies during recess (thankfully, no one was injured).
He had the nicknames "Opie" and "Trouble" in high school, representing his good-boy and bad-boy personas.
Fitness
Gosling was heavily involved in Muay Thai training for his 2013 film Only God Forgives. He does his workout regularly for two hours nonstop. Beauty is pain — even for men: Gosling says, "My training is painful. But I like it a lot."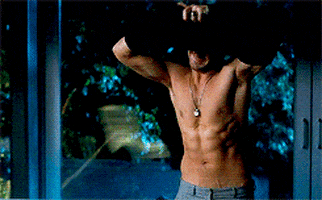 Kindness
In 2005, he made a documentary about Darfur refugees living in Chad. He is massively involved in a variety of philanthropic causes: PETA, Sick Kids Foundation, Invisible Children, AIS research and humane animal treatment.
Pets
He takes his dog, George, with him to yoga classes.
Intelligence
He dropped out of school at 17 to focus on acting.
Commitment
Previously linked to a bevy of beauties (Sandra Bullock, Rachel McAdams, Blake Lively and Olivia Wilde), Gosling seems to have hunkered down with Eva Mendes as of 2011. The couple welcomed their first child, Esmeralda, last month.
Ryan Reynolds
Ryan Rodney Reynolds was born October 23, 1976, in Vancouver, British Columbia, Canada. His father was a food wholesaler and his mother was in retail. The youngest of four boys, he found sanctuary in school productions and booked his first professional gig (a teen drama called Fifteen) at the age of 12. After that, it was a real challenge. He got a few small parts (like guest starring on The X-Files) but had to continue taking odd jobs to make ends meet.
Talent
Reynolds moved to Los Angeles in the late '90s and booked his first major television show, Two Guys and a Girl, in 1998. After the show finished, he moved on to feature films. Although he started off primarily in comedies, he undergoes extreme physical training for his action roles. He has several film projects in the works and will be lending his voice to two upcoming animated movies.
Lifestyle
Reynolds lives a very healthy, active lifestyle. He also is a big fan of the Green Bay Packers.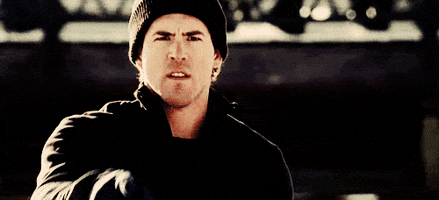 Trivia
He's been afraid of flying since he went skydiving and his parachute didn't open on the first attempt. Playing the Green Lantern was difficult, but he faced his fear through repetition.
He used to work in a grocery store.
Reynolds was named Sexiest Man Alive by People Magazine at the same time as his then-wife Scarlett Johansson was named Babe of the Year by GQ.
Fitness
According to Men's Fitness, Reynolds gained 25 pounds for his role as Hannibal King in Blade: Trinity with a three-month-long, six-day-a-week workout regimen and a 3,200 calorie diet. He never misses his workout sessions and is very serious about them.
Kindness
Reynolds ran in the New York City Marathon on behalf of the Michael J. Fox Foundation. He ran for his father, who was diagnosed with Parkinson's in 1995.
Pets
He has a dog named Baxter that he adopted from a shelter in Houston.
Intelligence
Reynolds attended Kwantlen Polytechnic University for a few months before leaving to pursue his acting career.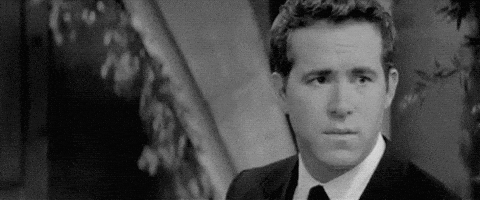 Commitment
He dated Rachael Leigh Cook in 2001 and was engaged to fellow Canadian Alanis Morissette, but they called it quits in 2006. He married Scarlett Johansson in 2008 and they separated in 2010, divorcing in 2011. He married Blake Lively in September 2012 and the couple are expecting their first child together.
Think you're ready? Let us know in the comments who your pick is!