6. Peaches Geldof, Mickey Rooney, John Pinette
A stand-up comedian and actor widely known for his role in the Seinfeld series finale, John Pinette died on April 5. Pinette's personal doctor signed off on the 50-year-old's cause of death as pulmonary embolism. The following day, legend of the silver screen (and notorious ladies' man) Mickey Rooney died in his sleep from natural causes at the age of 93. On April 7, news of 25-year-old English journalist and television personality Peaches Geldof dismayed family, friends and fans, who found her death sudden and inexplicable. Sadly, a subsequent inquest into her death revealed that heroin likely played a large part in it.
More: Celebs share their grief over Peaches Geldof's death
7. Elmore Leonard, Lee Thompson Young, Lisa Robin Kelly
Lisa Robin Kelly, best known for her role as Laurie on That '70s Show, died in her sleep at the age of 43 while in a rehabilitation facility on Aug. 14, 2013. A coroner later ruled that her death was a drug overdose. A few days later on Aug. 19, 29-year-old actor Lee Thompson Young was found dead in his Los Angeles, California, apartment after failing to show up for work on the Rizzoli & Isles set. The former star of Disney's The Famous Jett Jackson had committed suicide. On Aug. 20, Elmore Leonard — the great American novelist and screenwriter whom we have to thank for classics like Get Shorty, 3:10 to Yuma and even the current FX series Justified — died in his Detroit, Michigan, home at age 87 from stroke complications.
8. Annette Funicello, Margaret Thatcher, Lilly Pulitzer
Lilly Pulitzer, the fashion designer whose plucky Palm Beach-esque prints and bright colors perked up many a woman's life, died on April 7, 2013, at the age of 81. The following day, the world mourned the loss of former British Prime Minister Margaret Thatcher. Nicknamed the Iron Lady, Thatcher remains an inspiration for political legacy. Later the same day, Annette Funicello died at a California hospital from complications due to multiple sclerosis. The 70-year-old was best known as one of the child stars of the original Mickey Mouse Club.
9. Michael Jackson, Farrah Fawcett, Ed McMahon
Morbidly dubbed the "Summer of Death," the summer of 2009 saw the death of many notable figures in American pop culture. The rule of threes certainly seemed to be at play in June of that year, when game show host and announcer Ed McMahon died peacefully on June 23 at the age of 86. Two days later, Charlie's Angel stunner Farrah Fawcett succumbed to her battle with anal cancer at the age of 62. As the world still reeled from her death, news broke that the King of Pop, Michael Jackson, had died unexpectedly at the age of 50 years old. His doctor was later implicated in contributing to Jackson's death.
More: Was Michael Jackson murdered?
Before you go, check out our slideshow below.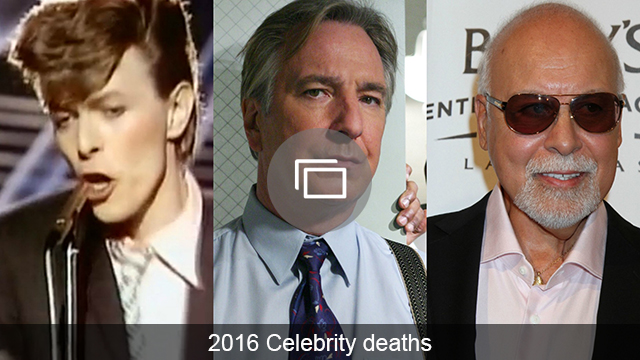 Originally published June 2014. Updated June 2016.