From family stuff to her thoughts on dealing with grief, here are some things you might not know about Hudgens.
1. She has a look-a-like sister
Hudgens and her little sister, Stella Hudgens, are two peas in a pod, and sometimes it's hard to even tell them apart in photos.
More: Vanessa Hudgens' $1,000 fine is probably chump change for her, amirite?
2. She's still close with Ashley Tisdale
Hudgens' Gabriella may have gone head-to-head with Tisdale's Sharpay in High School Musical, but in real life these two are best friends forever.
3. She leaned on her family when she lost her father
Hudgens pulled herself together and gave a knockout performance as Rizzo in Grease: Live last year just hours after her father, Greg Hudgens, passed away. You'd never know from watching the production that Hudgens was suffering, and she says her family — especially her mother — helped her through the hard time.
"She's so strong through the hardest of times," she told People of her mom. "But she has this lightheartedness and this light that just beams out of her very being and it's so special. Life is about perspective. The way you choose to see your life is the way your life is going to become."
4. She has not one, but two nicknames
Hudgens has two nicknames: Ness, which is used by her friends, and Van, which is more than likely used by her family.
5. Her first role was playing the Virgin Mary
Hudgens first ever time in front of an audience was as the Virgin Mary in preschool.
"I sang 'Away in a Manger,'" she told Marie Claire in 2013. "My parents saw that I had a knack for entertainment."
Afterward, her parents worked hard, gave up a lot and moved as often as necessary to support their daughter's artistic dream, despite their own reservations.
6. High School Musical was definitely not her reality
She got to run through the halls of her high school as Gabriella in HSM, but Hudgens was actually home-schooled beginning in the eighth grade.
7. She'd rather hurl than eat carrots
Hudgens has said her favorite foods are sushi and chocolate, and she hates carrots, going so far as to say they make her gag.
8. She can't whistle
Sure, she's multi-talented, but according to her unauthorized biography, she can't whistle.
9. She went by a slightly different name in her early career
Her first theatrical film was Thirteen, in which she was billed as Vanessa Anne Hudgens. She starred alongside Nikki Reed (who wrote the film script based upon her own life), Evan Rachel Wood and Holly Hunter.
10. She's always gravitated toward darker roles
"At maybe 14, I got my first guest-starring spot on a crime show [Robbery Homicide Division]. In it, my father got shot in front of me, and I was crying and freaking out," she told Marie Claire. "I loved it. I was like, 'I want to play the really heavy parts.' It's so far from who I am. There's complete freedom within it."
11. She's not obsessed with social media
Hudgens has a pretty awesome Instagram page, but she is not tied to her iPhone. When she leaves home, she doesn't check her email and the longest she has gone incommunicado is five days.
"If you're always worried about being on your phone, then you really are missing out on everything that's happening in front of you," she told Marie Claire.
12. She's wise beyond her years
Hudgens' instinct to live completely in the now seems wise beyond her years.
She told Marie Claire, "Nothing is real except the present. If you're worrying about the future, it's completely irrelevant because it hasn't happened yet. And the past — there's no need to dwell on that, either."
13. She fought to come back to reality after Gimme Shelter
Hudgens played a homeless girl in 2013's Gimme Shelter, and she had a real struggle finding herself after filming ended.
"It was my first departure that I did. I chopped all my hair off for it. I pushed myself so hard and so far and as soon as we were finished filming I had no clue who Vanessa was," she told People in May 2013. "I had to find myself again. It was an amazing journey and an actor's dream."
More: Vanessa Hudgens' box braids have started a fierce debate
What's your favorite thing about Hudgens?
Before you go, check out our slideshow below.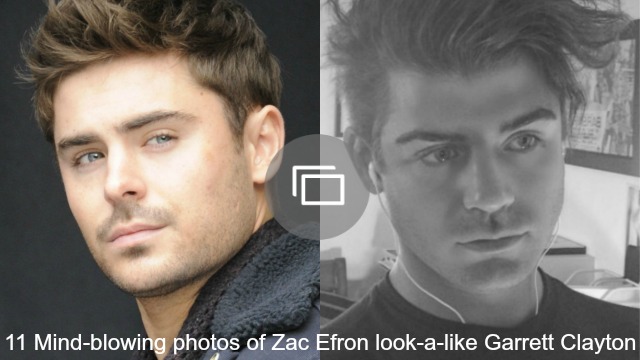 Updated by Sarah Long 1/17/17