16. He started his rap career through a series of mixtapes
Drake began making mixtapes in 2006 and started gaining national attention. He was featured on BET and was supported by rappers Kanye West, Jay-Z and Lil Wayne. He was finally signed to Universal Motown in 2009.
More: Attention Sushi Lovers: Drake Has the Perfect Job for You
17. It runs in the family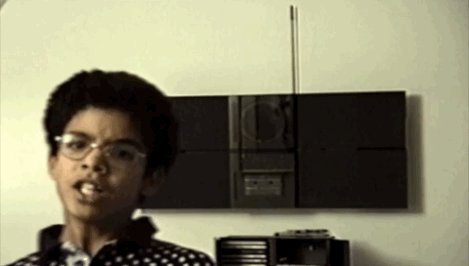 Where did Drake get his ridiculous rap talent from? While he was raised by his single mother in Canada, his musical prowess might be all in the family. Drake's father, Dennis Graham, was a drummer who played with Jerry Lee Lewis, and Drake's uncle Larry Graham also played bass for Prince.
18. He has written songs for artists such as Alicia Keys and Jamie Foxx
Drake has won numerous awards for his songwriting abilities. He wrote "Un-Thinkable" for Alicia Keys and co-wrote "Fall for Your Type" for Jamie Foxx.
19. He had a crush on Nicki Minaj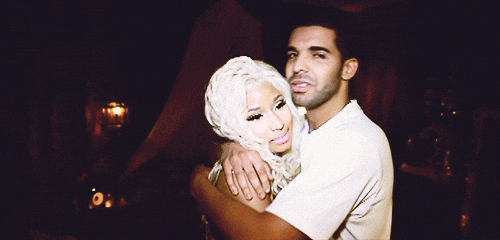 They may or may not have ever been a thing, but Drake admitted back in 2010 that Nicki Minaj was his inspiration for "Un-Thinkable." He told MTV in 2010 about his crush.
"I've always really, actually, really had a crush on her, always really loved her, and she's always just looked at me as, like, her little brother," he said.
20. He's a fan of the Miami Heat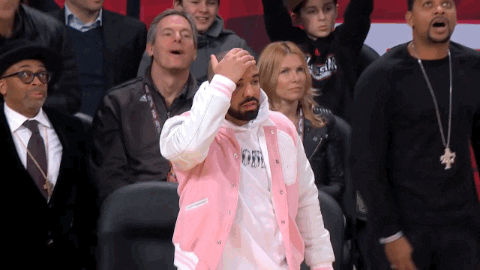 Drake was videotaped outside the Heat locker room after their victory in Game 7 of the NBA finals in June 2013. The video shows Drake being denied access because he didn't have a media pass.
21. He has a thing for gorgeous pools
Before he was a big deal, Drake spent a lot of time Googling epic residential pools and dreaming of his "someday" mansion when he made it big. Drake finally bought his first home in L.A. in 2012 after becoming a multimillionaire. The home, worth $7.7 million, came with one of the same beautiful pools Drake had seen while Googling — with an 80-foot waterslide, flat-screen TVs in the grotto, elk statues and flame-spitting iron torches. Drake's property was aptly named the "YOLO Estate." Drake put the home up for sale for $20 million in January 2017.
22. He has a heart of gold
As if you needed one more reason to dig on Drake beyond his mad music skills, he's known for taking time out of his busy schedule to give back. While this story only adds fuel to the ongoing Drake-and-Rihanna rumor mill, the pair posted a picture of themselves in May 2016 visiting a fan who had cancer (and was also a Drake superfan), following Drake's surprise cameo at Rihanna's concert in Miami.
According to Drake's No. 1 fan, Megan, the visit was the "best day of [her] life."
23. He teamed up with Netflix
Netflix is officially reviving British crime drama 'Top Boy' — produced by @Drake and @KingJames' @SpringHillEnt https://t.co/QI9G8WO0VK pic.twitter.com/3MNtCJkcXC

— Shadow And Act (@shadowandact) November 8, 2017
In November 2017, Drake told The Hollywood Reporter his plans to work in TV and film production. He confirmed to them that he was working with Netflix (as executive producer) to revive Top Boy, a popular British TV drama that ran from 2011 to 2013. The show is set to debut on Netflix in early 2019.
Before you go, click here to find of 59 celebrities whose real names you might not know.