10. He's got a weird fan base
And by weird, we mean weirdly wonderful. If it's not an internet tidal wave of playful haters poking fun at Drake's "Hotline Bling" dad dancing, it's hilarious fans who aspire to combine their love of rap with their love of baked goods. In February 2016, a Drake-inspired foodie Instagram account surfaced, featuring adorable little cakes decorated with his song lyrics. (Because YOLO.)
11. He's a bad dancer IRL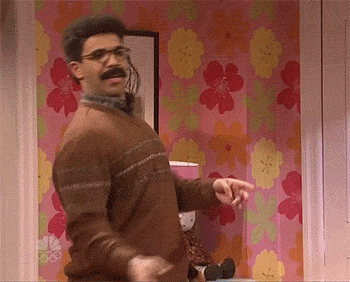 Speaking of "Hotline Bling" (only the funniest meme fodder to hit the interwebs in 2015), Drake's viral dad dance may be an actual reflection of how he gets down in real life. MTV caught Drake awkwardly dancing to a courtside beat at the L.A. Clippers game in November 2015, and fans have witnessed plenty of his "unique" dance moves at his live shows.
12. He knows how to poke fun at himself
Drake sees you haters, and he's raising you one.
He has a neon art piece by Los Angeles artist Patrick Martinez that says, "Less Drake, More Tupac" hung up on his apartment wall. Drake said it allows him to take a certain ownership of the haters.
"I love it. I mean, people are entitled to their opinion, but this opinion, I'd just rather it be here than anywhere else," he told Billboard.
And in an interview with Complex in 2011, he said, "I'm staring at the wall, man, and at first it was just anger. I felt like ripping that shit down. That's my name up there. I'm representative of this generation, and this guy loved Pac enough to make this piece, and that's fucking amazing, man."
More: Drake Could Go Down in History as the Man With the Most Pregnancy Rumors
13. He was raised Jewish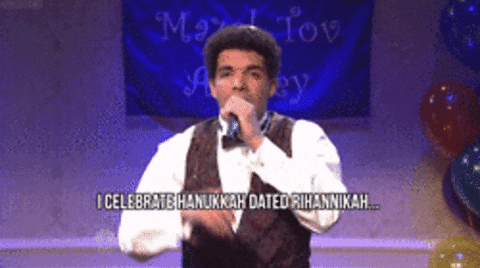 Drake's mother is a Jewish Canadian, and he attended a Jewish Day School and even had two bar mitzvahs.
14. He makes his own whiskey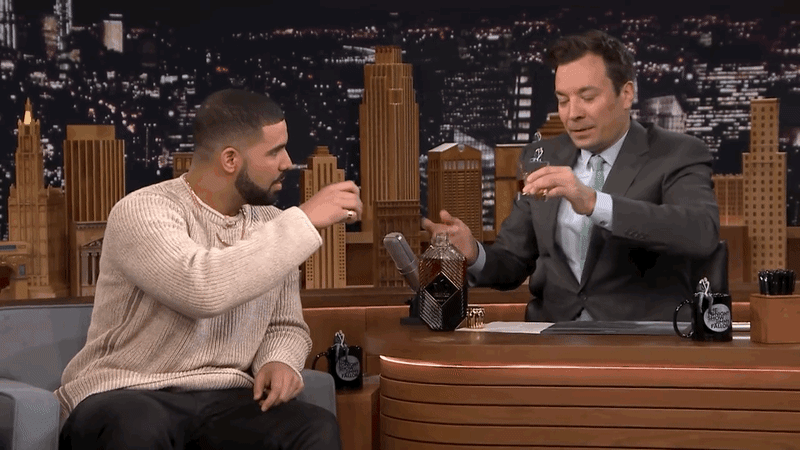 Canadian whiskey, Canadian rapper — surely you can see where this is heading. Drake launched his own whiskey brand, Virginia Black, in June 2016. Within the first year, it sold 30,000 cases globally — and it's doing so well, in fact, that in January 2018, Drake and spirits entrepreneur Brent Hocking announced they would take the whiskey brand public, allowing investors to buy stock to help "redefine whiskey."
15. He has appeared in children's programs, including Ice Age: Continental Drift
Drake is not only still acting but also doing some voice acting as well. He appeared in Ice Age: Continental Drift in 2012 as Ethan, the young mammoth.
Next: He started his rap career through a series of mixtapes