8 Essential types of fall footwear you need in your closet
Sep 30, 2015 at 9:00 p.m. ET
This fall, you might notice that the trendiest shoe styles are vaguely reminiscent of a bygone era.
From retro thigh-high boots to classic Oxfords, you'll discover modern updates to shoe styles that have stood the test of time. Check out the following types of footwear to find out which ones to add to your shoe closet before the weather turns brisk.
1. Thigh-high boots
Whether you call these beauties thigh-high or over-the-knee makes little difference at all. Boots that travel to unprecedented heights are gorgeous, warm and can draw attention to the shapeliness of your legs. We especially love the trend in jewel-toned suede for an update to a neutral black or brown boot. (Nordstrom, $199)
2. Ankle booties
Booties are surprisingly versatile for the highs and lows of fall weather. You can wear a casual pair with boyfriend jeans or even shorts, or channel some glam with a studded or metallic pair for a night out on the town. Of all the boots you can invest in, booties are the easiest to wear, with trendy details like fringe, studs and even patchwork. (Free People, $128)
3. Mary Janes
The classic Mary Jane has come out of hiding this year — and we couldn't be happier. You can wear the Mary Jane trend in a classic black flat or go a little wild with a heel or bold color. (Zappos, $109)
4. Loafers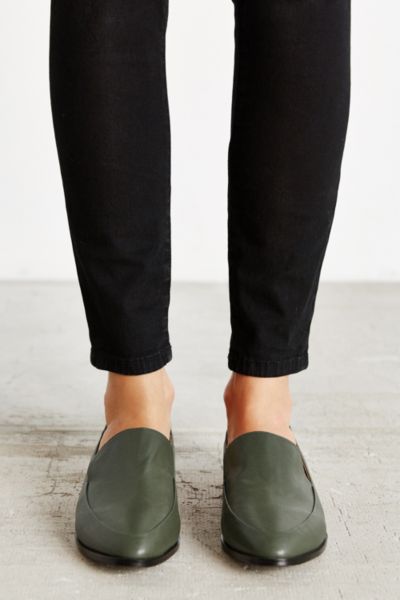 Menswear-inspired loafers have popped up all over the fashion world — and they look particularly good with straight leg jeans or trousers. If the style leaves you longing for a touch more femininity, select a colorful pair with clean and narrow lines, rather than the chunkier versions that are also available. (Urban Outfitters, $59)
5. Brogues and Oxfords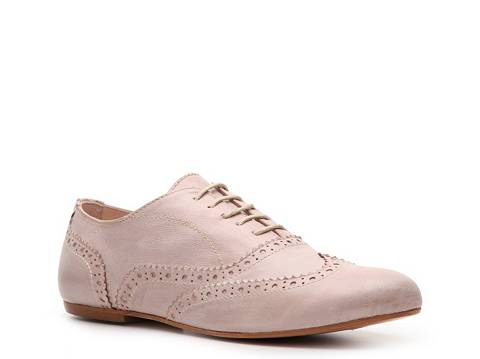 Similar to menswear-inspired loafers, brogues and Oxfords have also made a splash of late. The difference is that brogues and Oxfords look a little more like a man's wingtip shoe and often contain laces and cut-out detailing. Wear them with a sweet little A-line skirt for a sporty mix of masculine and feminine. (DSW, $110)
6. Mules
Yes, any shoe that's called a "mule" doesn't sound particularly sexy, but they totally are. Mules look great with work trousers or an evening dress, so they're versatile for any weather or event that autumn presents to you. If you feel bored by a mule, find a pair with a high and slim heel. (6pm, $88)
7. Mid-calf boots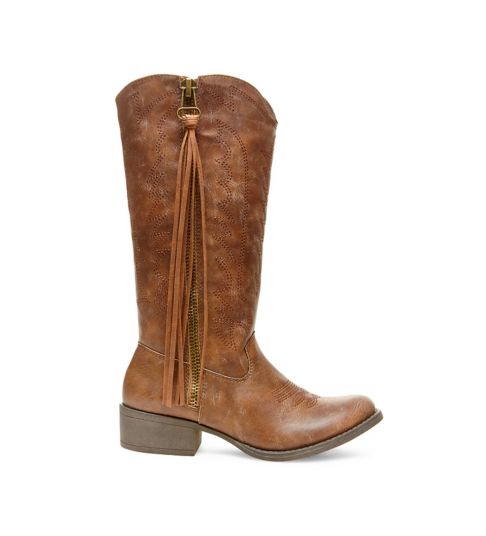 The mid-calf boot looks simply divine with a bohemian tunic or a casual A-line skirt. We love slouchy styles in both suede and leather because they are wonderfully comfortable and casual. If you dare to try a cowboy-style boot or one with fringe, definitely give it a go with the mid-calf. (Steve Madden, $70) 
8. T-strap heels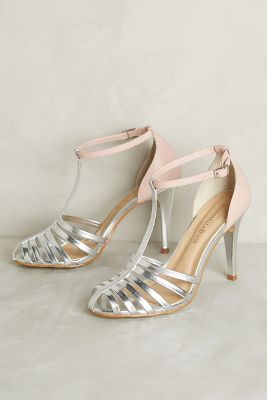 When in doubt, squeeze your beautiful feet into a pair of strappy heels and watch what happens. A strappy heel never really goes out of style, but you can give the look a subtle update by opting into a T-strap version. We love the way the T-strap highlights the slenderness of the ankle. It's the little things, folks. (Anthropologie, $138)
This post is part of a sponsored advertising collaboration.
More about fashion
Melissa McCarthy's clothing line is here and looking truly fierce
3-Year-old fashionista has more Instagram followers than you
Let's stop treating cleavage like it's something women have to hide