Starfish print nails
Aug 5, 2013 at 9:00 a.m. ET
We translated one of the ocean's cutest inhabitants onto nails in this fun nail art pattern.
Pin
Starfish print nails
Supplies: 
Dotting tool
Small paint brush
Essie's Bikini So Teeny, Sephora by OPI's Hi Def, Sally Hansen's Mellow Yellow
Pin
Instructions:
Start with a blue base coat. We used three coats for maximum opacity.
Pin
With the small paint brush, paint five lines in the shape of a star and fill in to make the starfish shape. Repeat this over each nail, putting the starfish in different places and coming in from the sides.
Pin
Pin
Using the dotting tool, put yellow dots down each arm of the starfish. Let it dry and finish with a top coat!
Pin
More summer nail art tutorials
Pin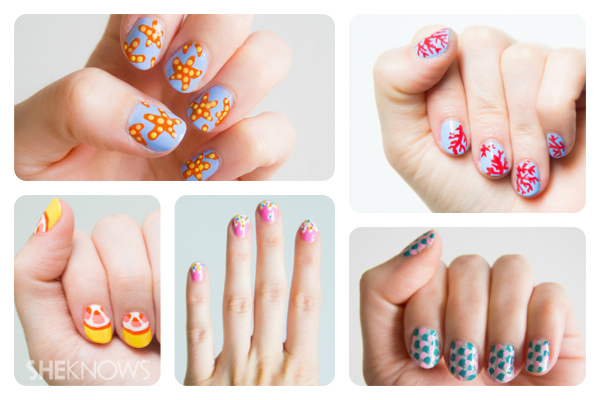 More summer beauty
DIY starfish cuff bracelet
Nail designs for summertime
Bridal nail art