Melting ice cream nail design
Aug 12, 2013 at 8:00 a.m. ET
Who doesn't love an ice cream cone on a hot summer day? Now you can indulge in this dessert when you glance down at your nails — and skip the calories!
Pin
Melting ice cream nail design
Supplies:
Dotting tool, small paint brush
Sally Hansen's Blue Me Away
Sephora by OPI's Hi Def
Sinful Colors' Pull Over
Sinful Colors' Innocent
Julep's Anne
Sally Hansen's White On
Essie's Lovie Dovie
Pin
Instructions:
Start with a pink base coat. Using the small paint brush, apply white in a "melting" design at the tip of the nail. Switch up the design and add a drip or two.
Pin
Pin
Pin
Using the smallest side of the dotting tool, dip it into the pink paint and dot a few sprinkles onto the white "melted ice cream." Repeat this step with all the other colors. Be sure not to go overboard with one color! Finish with a top coat.
Pin
Pin
More summer nail art tutorials
Pin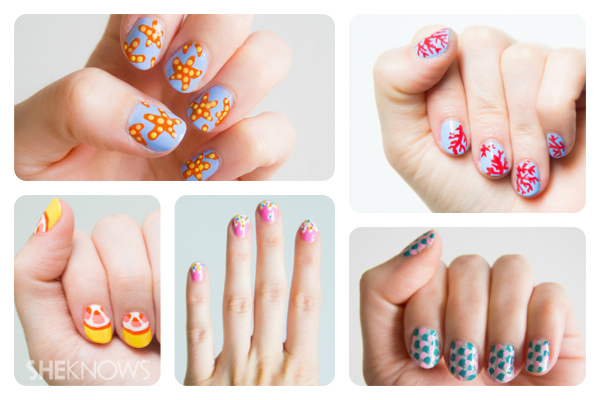 More summer tips
6 Summer nail polish shades and hot heels to match
Nail designs for summertime
Bridal nail designs