Fish tail French manicure
Aug 19, 2013 at 8:00 a.m. ET
We love any excuse to switch up the classic French mani, and this is a great summertime version!
Pin
Fish tail French manicure
Supplies:
Small paint brush, 5 bright colors and 5 corresponding lighter colors
We used Essie's Butler Please and Bikini So Teeny, Julep's Carrie, Orly's La Vida Loca, Essie's Turquoise and Caicos, Sally Hansen's The Real Teal, Zoya's Kara, Essie's Haute as Hello, Orly's Rose Colored Glasses, Sally Hansen's Blue Me Away, Essie's Borrowed and Blue
Pin
Instructions:
Start with a base coat of Orly's La Vida Loca for the traditional French mani base.
Pin
With the paint brush, paint one side of the fish tail (as shown) and then the other side. Use a different bright color on each finger, repeating the design.
Pin
Pin
Using the paint brush again, outline the top of the fish tail with the corresponding lighter color. (The light blue goes with the bright blue, and so on.) Finish with a top coat.
Pin
Pin
More summer nail art tutorials
Pin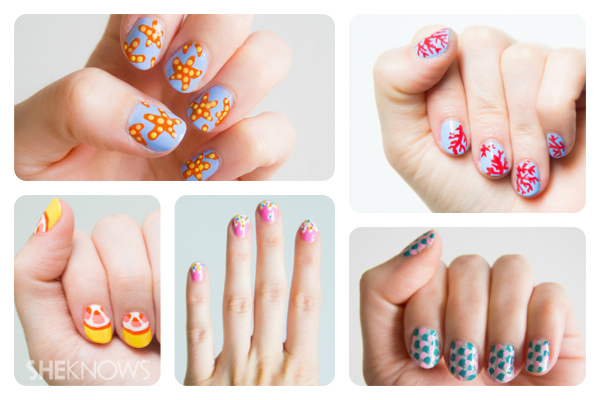 More nail polish ideas
Wedding day nail design: Pearl French tip
Nail designs for summer
Fashion-inspired nail designs