Coral reef printed nails
Aug 1, 2013 at 8:00 a.m. ET
Bring the magic of the ocean to you with these coral reef-inspired nails!
Pin
Coral reef printed nails
Supplies:
Essie's Bikini So Teeny
American Apparel's Poppy
Small paint brush
Pin
Instructions:
Start with a blue base coat. We did three coats of blue for maximum color.
Pin
With the small paint brush, paint a red line across the nail. This will be the main line everything stems off from.
Pin
Paint a few more main stems off of this one. Continue painting smaller stems off of those until you're satisfied with the design.
Pin
You'll want to switch up the placement and size of the coral reefs so it looks more natural. Try to have some coming in from the side or top.
Pin
Finish with a top coat!
Pin
More summer nail art tutorials
Pin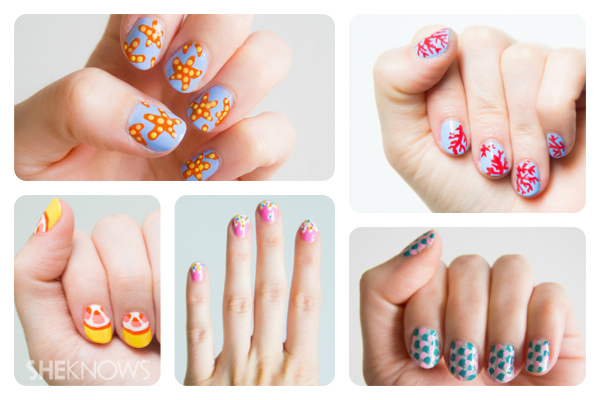 More inspiration
4 Nail design tutorials inspired by fashion designers
Bridal nail art
Citrus nail design