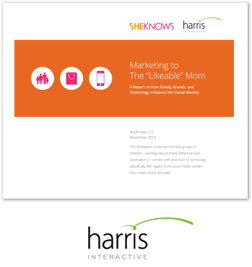 In this free report from SheKnows and Harris Interactive, we examine how four groups of mothers – working, stay-at-home, Millennial, and Generation X – connect with and react to technology, specifically with regard to the social media content they create, share, and seek.
Learn:
Which moms dominate the social media space?
Who uses technology as a tool, and who is overwhelmed by it?
What do moms expect from brands in social?
Which moms most need to be liked?