Simple swaps: Eat this, not that
Top 10
Do eat whole wheat bagels; don't eat white flour processed bagels.
It's hard to resist a toasted bagel with cream cheese, but would you still eat this combo if you knew it totaled about 365 calories? Probably not. We're not suggesting you completely nix this treat from your diet. Instead, shave off about 100 calories and consume whole grains by choosing a 100% whole wheat bagel with low fat cream cheese, totaling about 277 calories.
Click a star to rate it!
Hate it?
Love it?
< Previous Entry
:
Next Entry >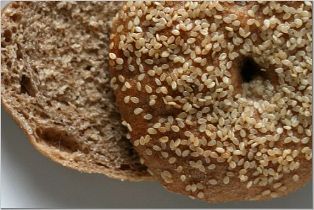 3 OF 10