Simple swaps: Eat this, not that
Top 10
Do eat frozen fruit juice bars; don't eat ice cream.
Regular ice cream may be a rich, decadent spoonful of happiness, but it also packs about 267 calories per cup. Instead, save calories and fat by reaching for a frozen fruit juice bar with about 61 calories. Another yummy ice cream alternative is pudding (no sugar added) with about 81 calories.
Click a star to rate it!
Hate it?
Love it?
< Previous Entry
:
Next Entry >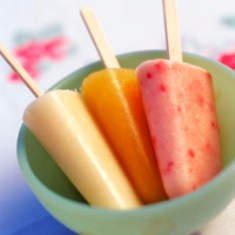 2 OF 10