Simple swaps: Eat this, not that
Top 10
Do drink unsweetened iced tea with lemon; don't drink soda.
Most regular soft drinks contain about 155 calories. Although diet sodas may not have the high sugar or calorie count of regular sodas, they're full of chemicals like caffeine, artificial sweeteners, sodium, and phosphoric acid, and who needs those? So, instead of reaching for a soda, opt for a cold glass of unsweetened iced tea with lemon. Expect about 6 calories for a 6-ounce glass.
Click a star to rate it!
Hate it?
Love it?
Next Entry >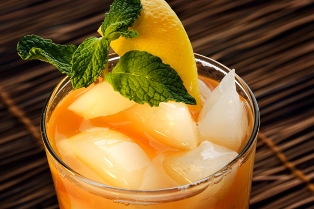 1 OF 10