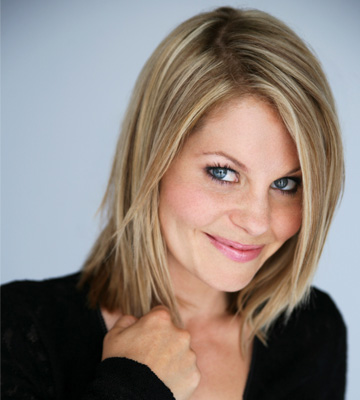 Candace Cameron Bure
Meet the host of the fourth season of Beyoutiful -- Candace Cameron Bure.
Candace Cameron Bure has come a long way since her days playing "D.J. Tanner" on ABC's hit television series, Full House. Nowadays, Candace is an actress, producer, author, speaker and mother. She's outspoken and passionate about her family and faith.
Candace's healthy lifestyle has been featured in US Weekly and People magazines as well as on national talk shows including The View and NBC's Today. In her book, Reshaping It All, she continues the story, inspiring women to embrace a healthier lifestyle by making wise choices and finding their worth. Candace encourages women to have a healthy outlook on their weight, feel confident in their own skin and find their natural beauty.
Candace is the creator and owner of roomag.com, which provides a modern twist on traditional values. This website encourages women to support and trade secrets with each other.