Drink this, not that
Swap that sip
You get up every morning at the crack of dawn to clock a serious sweat session before your a.m. meeting. You've sworn off all drive-thrus for the sake of your waistline. But despite all this work, you may not even realize the secret diet saboteur that you're sucking down at happy hour.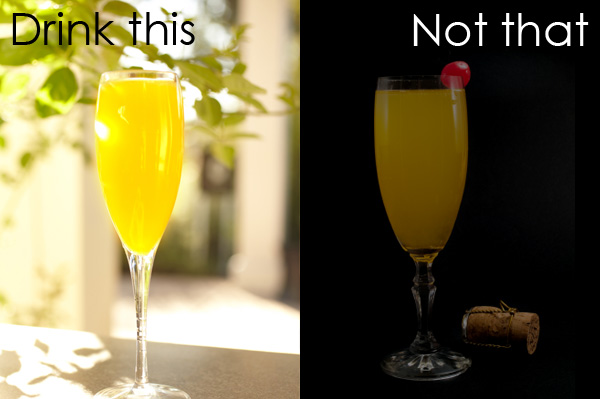 Drink this: Mimosa
A glass of Champagne is just 85 calories per four ounces, and if you go easy on the OJ or choose a light orange juice variety, you need only add a few scant calories to that total. So a Mimosa is a very wise order when it comes to calorie-saving cocktail choices. And it's ever so glamorous.
Rise and shine with this yummy Mimosa recipe >>
Not that: Peach Bellini
Though fruity and delicious, a restaurant-style Peach Bellini is loaded with something like 225 calories. Per. Drink. Ouch. Give up this peachy treat ASAP. 'Nuff said.
Ladies, here's the bottom line when it comes to your bottoms up: Cocktails are not healthy. But if you give these simple sip switches a try, you can still enjoy happy hour and your summer-ready curves.
More cocktail recipes for summer
Cucumber mojito and other summer cocktails
Trendy summer cocktails
Cool & fruity cocktail recipes
Recommended for You
Comments