Drink this, not that
Swap that sip
You get up every morning at the crack of dawn to clock a serious sweat session before your a.m. meeting. You've sworn off all drive-thrus for the sake of your waistline. But despite all this work, you may not even realize the secret diet saboteur that you're sucking down at happy hour.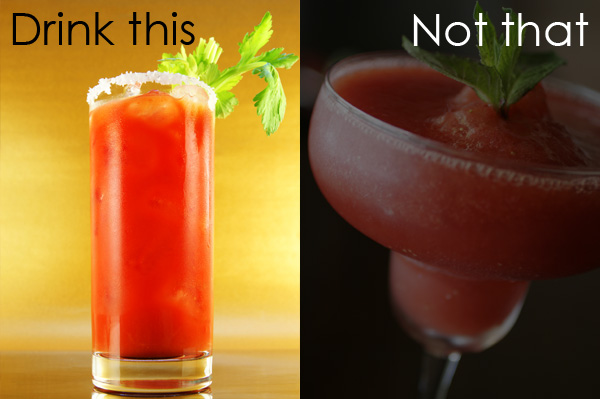 Drink this: Bloody Mary
The average Bloody Mary will only cost you about 125 calories, so it's a diet-friendly choice. Bonus points if you eat the celery or asparagus stalk.
Try this simple Bloody Mary recipe >>
Not that: Strawberry Daiquiri
This frozen fruity delight is actually way lower in calories than some of its frozen friends (such as its calorie-packed counterpart, the Pina Colada, which will run you about 650 calories), but a Strawberry Daiquiri is not so innocent -- it can contain about 250 calories. And I'm willing to bet you'd rather eat your lunch than drink it, so skip the Strawberry Daiquiris.
Up next: More diet-friendly choices for happy hour >>
Recommended for You
Comments