Drink this, not that
Swap that sip
You get up every morning at the crack of dawn to clock a serious sweat session before your a.m. meeting. You've sworn off all drive-thrus for the sake of your waistline. But despite all this work, you may not even realize the secret diet saboteur that you're sucking down at happy hour.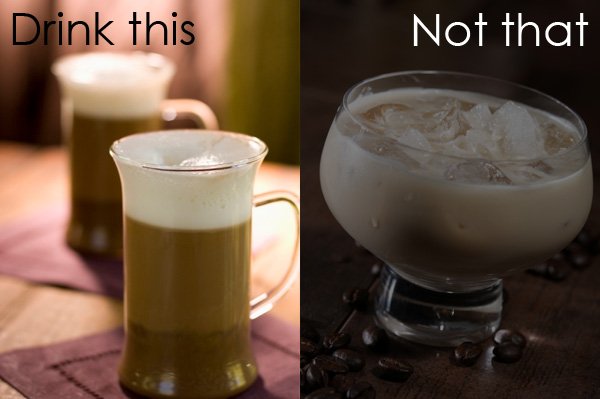 Drink this: Irish Coffee
If a creamy concoction is what you crave at cocktail hour, order an Irish Coffee. It'll set you back about 150 calories for a 6-ounce mug… but it's not likely you'll be guzzling Irish Coffees all night. We hope. Either way, it's a lot lower in calories than the evil White Russian.
Find out how to make a low-carb Irish Coffee >>
Not that: The White Russian
A White Russian packs an astounding 360 to 425 calories, which is why we've dubbed it evil. Duh. Ditch this drink and you'll be a lot lighter without even trying!
Up next: More diet-friendly choices for happy hour >>
Recommended for You
Comments