Makeover
On A Budget
Your child is ready for a room makeover, but all you can see is dollar signs, right? Believe it or not, it is possible to give your youngster his or her dream room without depleting their college fund. In fact, by spending less money on your kid's room makeover, you'll be able to change the look of their room more often. All it takes is a little creativity, imagination, and a few key pieces. Check out these simple kids' room fixes for less than $20.
(page 3 of 5)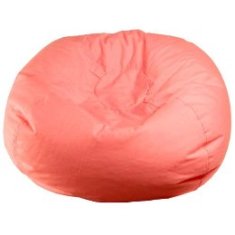 Add one fun piece of furniture
Furniture for $20 or less—think it can't be done? Think again! By getting creative, you'll be able to transform a wooden box into a treasure chest or a coat rack into a jewelry holder. Hit up local garage and estate sales to hunt for these hidden gems at bargain pricing.
For a fun burst of color and moveable seating, add a beanbag to your kid's room. This pink one sells for $19.99 on Target.com.