10 Decorative accents for boring rooms
From drab to fab
Maybe the living room hasn't been painted in years, perhaps the art on your bedroom walls is drab and passé, or maybe you're just in the mood for something fresh. Whatever the case may be, we have 10 amazing tips to decorate and update even the most boring rooms in your home.
Mix up mirrors
Mirrors are particularly important to use in a space that's small (they give the illusion of depth and space). Instead of purchasing one big mirror, buy several small ones and create a mixed up mirrored wall.
Count on clocks
Sprucing up your space with clocks has been another home design trend for the past few years. First, it was all about using multiple clocks to fill one wall, now it's about locating the biggest, most stylish clock you can and letting the piece speak for itself.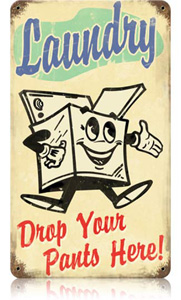 Wonderful wine racks
If you're a wine drinker, wine racks can be a great way to add some flair to a dining room or kitchen. Adorn the rack with a variety of wines (rosé, white, and red) and you'll end up with a colorful and unique piece of art (as well as a handy everyday object).
Vintage signage
Everything that was old is new again, at least when it comes to home trends. So, if you have any old signage, movie posters, or magazines lying around now would be the time to showcase them. Simply frame whatever objects you've got and create an old-school wall collection that's all your own.
Break the bank for backsplashes
If you want to upgrade your kitchen or bathroom, a surefire way to add pizzazz is with a backsplash. They protect walls from grease and grime while adding texture, color, and depth to a space.
DIY decor idea
How to make your own curtains
Learn how to make your own curtains in this video.
More home decorating tips
Recommended for You
Comments