Motivation For
A Healthy Diet
It can be hard to work up the effort to eat healthfully, and this is especially true if you hang out with people who are more apt to reach for a nacho platter than a salad. The key is to find reasons why eating healthy is important to you. Here are eight ways to motivate yourself.
(page 2 of 2)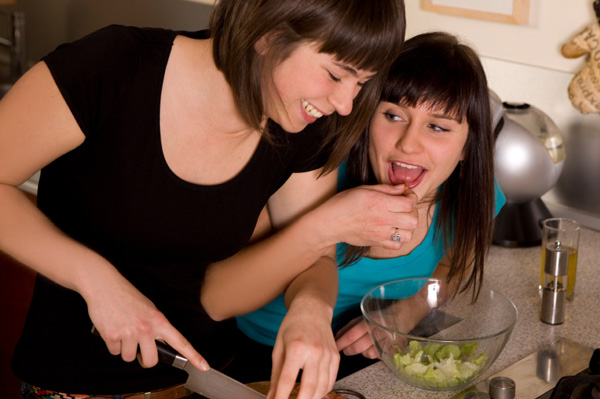 Start small
It's great that you want to eat healthfully, but don't race for the finish line (whatever that may be for you). Instead, start making small adjustments to your diet, then work your way to a larger goal. Taking your time and doing things right will help you stay on the bandwagon (even during those times when you're apt to fall off).
Partner up
If you're one of those people who can't bear the thought of foregoing your favorite foods without a little support, ask a friend or relative to join you on your healthy eating adventures. Your partner will be a source of inspiration and motivation, especially when you have an off day. They may even help you take your healthy eating habits to a whole new level.
Reward yourself
Eating healthy isn't an easy task. As you work your way to your ultimate goal, take time to reward yourself whenever you reach specific milestones. Once you've indulged in your reward activity of choice, there'll be no stopping how often you want that kind of treat; it's one of the best motivators out there.
Get lean
While maintaining a healthy diet during long periods of time is important to your health and well-being, it's important to allow yourself to indulge in treats every now and then. Major food companies realize that, which is why many have started to create low fat or lean versions of your favorite dishes (e.g., pizza, pasta, cake). Reach for these options and you'll be able to indulge without feeling like you're cheating on your healthy eating plan.
More healthy eating tips