Healthy after school snack ideas
Healthy snacks for after school
Give hungry kids a healthy after school snack that will give them natural energy instead of sugary foods that will make them sluggish. Here are a few ideas on how to keep after school snacks healthy and satisfying.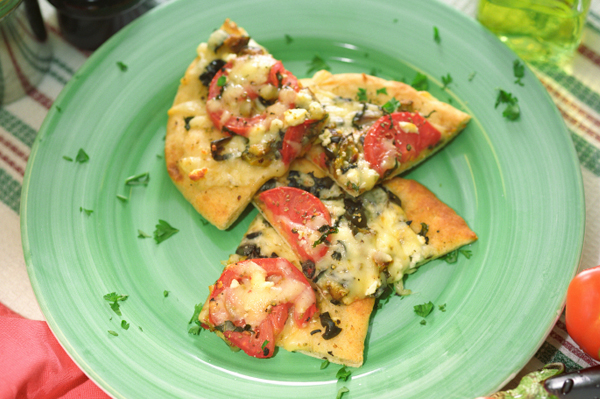 Pita Pizza recipe
Makes 4 servings
Ingredients:
4 whole mini whole grain pita breads
1 cup prepared pesto sauce
2 cups grated part-skim mozzarella cheese
1 large tomato, thinly sliced
Directions:
Slice pita breads in half so there are 8 pieces.
Spread pesto sauce over top of each pita half then top with mozzarella cheese and tomato slices.
Place pita halves in a preheated toaster oven and heat until cheese is melted, about 10 minutes.
Low-Fat Caramel Corn recipe
Makes 8 cups
Ingredients:
2 tablespoons honey
4 teaspoons butter
1 teaspoon vanilla extract
8 cups plain air popped popcorn
Directions:
Combine honey, butter, and vanilla in a saucepan and heat until butter is melted and mixture is thin.
Drizzle mixture over popcorn and stir well.
Spread popcorn on a baking sheet lined with wax paper. Let cool and separate kernels when ready to eat.
Tropical Fruit Smoothie recipe
Makes 2 servings
Ingredients:
1 cup frozen pineapple chunks
1 cup frozen strawberries
1 banana, peeled and sliced
1/2 cup low-fat plain yogurt or frozen yogurt
1 cup ice cubes
Directions:
Combine pineapple with strawberries, banana, yogurt, and ice in a blender.
Blend until smooth.
More healthy after school snack ideas
Comments
Recommended for You