Bio: Lindsey Karberg
Meet Lindsey
For account executive Lindsey Karberg her job is her main focus, but the high stress game of public relations is not all she's juggling. There is also her husband of two years, their three dogs, a new home and hopes for starting a family in the next year or two.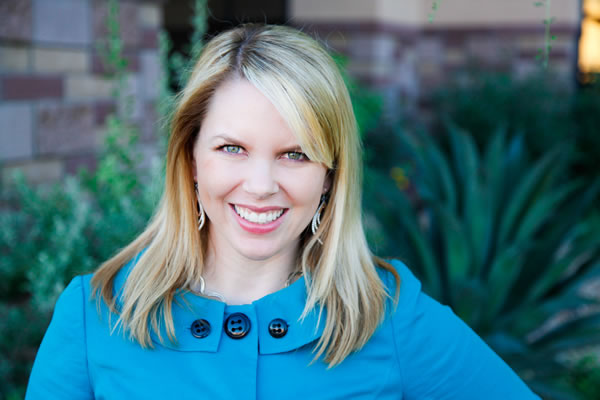 Add to that a day that Karberg begins at 7:00 a.m. reading the day's news, managing her clients' social media and walking the dogs all before getting to the office by 9:00 a.m. It's no wonder that Karberg is looking for a little help in perfecting the work-life balance before she and her husband start their family.
"I'd like to be in the right place in life and health before we take the next step," Karberg said.
Born and raised in Arizona, Karberg graduated from Arizona State University with a degree in political science. While she enjoys her job, it has its demands; it can be challenging to juggle the multiple priorities.  
One of four women in the Delicious Life Challenge, Karberg is hoping to establish a morning routine that doesn't leave her winded before the day even begins.
"My AM routine is pretty hectic," Karberg said, "and I'll go until 9:00 p.m. at night."
She's not a morning person and what's harder, her husband now works a 6:00 a.m.-3:00 p.m. schedule and she's at the office until 7:00 p.m. at the earliest.
"I'd like to adjust my habits so I can be more of a morning person," Karberg said.
When asked what else she hopes to get out of the Delicious Life Challenge: "Fitness is one of the main things. I'm pretty muscular and curvy and I'd like to know the right workouts to help me look my leanest."
Karberg, who has run several half-marathons, is also hoping to set her sights on a full marathon.
"In college, I always wanted to run a full marathon. I hope to get in the mindset to be more disciplined."
Recommended for You
Comments