Recreate the celebrity hairstyle
Celebrity looks you'll love
Celebrities are like chameleons, changing their hairstyles and color with each walk down the red carpet. While most of us don't have the time or money to recreate our look every few days, that doesn't mean we don't want to mix up our style sometimes, too.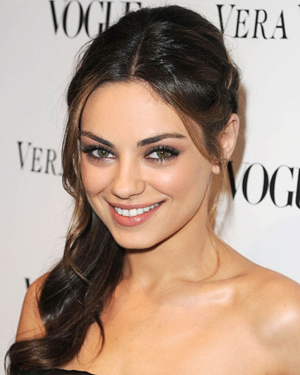 Mila Kunis's side pony
This is a great alternative to an updo. Start with clean hair and blowdry smooth. Then, use a 1-1/4-inch curling iron to create soft waves. Next, pull hair to the lower side nape area and hold together with an elastic band. Finish off with Joico's Design Collection Shaping Spray to hold hair in place. If you have short hair, don't worry -- it's easy to add hair extensions to help create this look.
For more information on any of the products recommended above, click here to view them on Joico's website.
Related video
Pretty party tresses
George Papanikolas offers additional tips for party-perfect hair.
Recommended for You
Comments