Q&A With Brian
Brian Baker is a 26-year-old graphic designer for the Dillard's buying office. He lives in Chandler, Arizona, with his two cats, Miko and Mushu. The Indiana native, who's lived in Arizona for 10 years, likes playing the guitar, running, hiking and camping, working on his Jeep, going to baseball and hockey games, racing events and rock concerts, and watching movies from Netflix. He has been dating Rachel Erickson for just over two and a half months, and now it's time to for the families to collide. Here, Brian tells SheKnows.com how he's feeling about meeting Rachel's parents for the first time.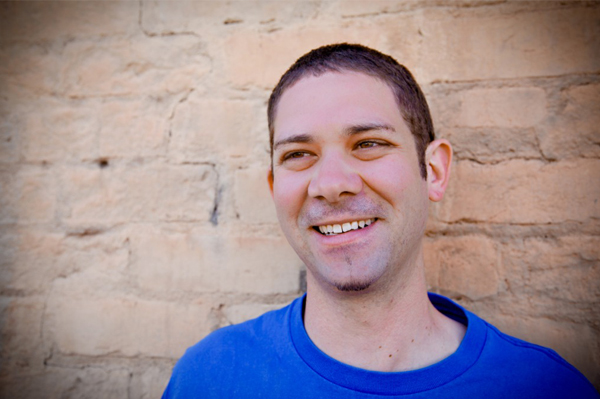 SheKnows: What is your favorite thing about Rachel?
Brian: One of the first things I noticed is that she was kind of quiet and easygoing. She's sweet and very kind, and always puts others first. We have a lot in common and complement each other well. We're both from small towns and like that type of atmosphere.
SheKnows: How are you planning on "wow-ing" her parents at the first meeting?
Brian: I'm just going to be myself. I'm sure they'll ask about my job, where I'm from and where I went to college -- the usual questions that come up when meeting someone's family for the first time.
SheKnows: Do you have any sure-fire "impress the parents" tactics that you are planning on implementing?
Brian: I'm not going to do anything out of the ordinary. I'm sure I'll be a little nervous at first. I want to make a good impression, and I'm confident I will. I've never had a problem with meeting someone's family in the past. Usually, I'm a pretty likeable guy.
SheKnows: How do you think meeting the parents will change your relationship with Rachel?
Brian: It will have a positive effect on our relationship. I'm sure that, once I meet them, I'll be invited over again and again.
SheKnows: Has Rachel met your family?
Brian: My family, except for my sister, lives in Indiana. Usually, I see them about once or twice a year. My sister really likes Rachel and they get along well. I don't think Rachel would have any problem meeting my parents; she's one of the first girls I've dated in a while whom I'd like my parents to meet.