Sure, as winter months approach we're not in the bikini mindset or hiking or biking constantly but that doesn't mean we're instantly coach potatoes either. There are several ways to put some va-va-voom into staying active indoors in the winter months.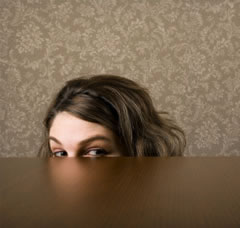 Play hide and go seek
For real. What's a better way to spend time with your family and stay active? If your house is big enough make no room off limit! This way, you can chase, giggle and calorie-burn your way to a fun indoor activity.
Find something you want to share?
Email this tip to a friend