Try these quick and easy activities with your preschooler and make some fun memories today!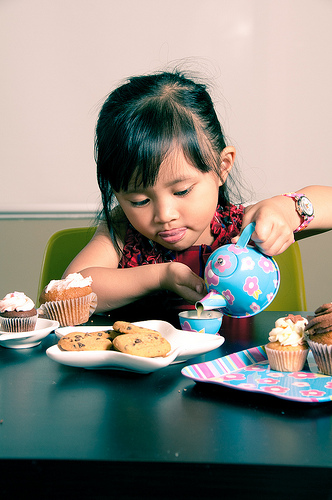 Stage an upside down tea party
Lay a blanket on the ground, gather a tea party set or create your own with plastic spoons, cups and plates. Set the dishes upside down and help your preschooler do fun upside down actions like standing on her head and serving cookies under the plates instead of on top.
Find something you want to share?
Email this tip to a friend