Steal the Look Home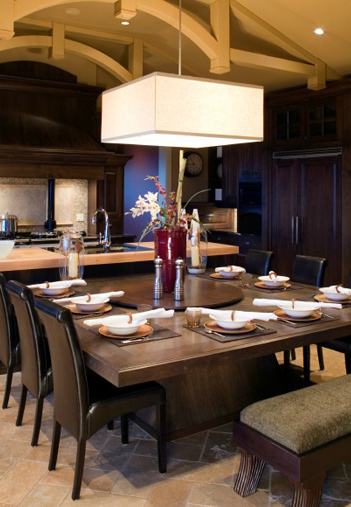 Elegant vase
A tall elegant vase in a rich shade of burgundy is the perfect centerpiece to display your flowers.
buy now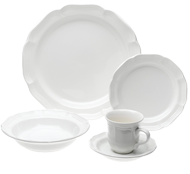 White dishware
White dishes offer a beautiful contrast to the rich, dark furniture.
buy now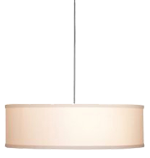 Drum pendant light
Hang a large drum pendant light over the table.
buy now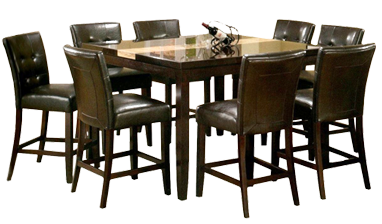 Counter-height dining set
A nine-piece dining set offers room for family and friends to gather in the kitchen.
buy now
Room for the family
This kitchen/dining room space is modern and luxurious, yet offers a cozy, family appeal.
Other Home looks to steal